DR.HC
Pon-Pon Blush - 100% Natural Organic Sheer Cheek Color
PLEASE CHOOSE "SHIP TO" YOUR COUNTRY, or you will be charged international shipping fee. Learn more about our Shipping Policy...

If you live in other countries (not USA, Japan, or Vietnam), please choose "ship to USA" (international shipping fee will be added at checkout)
NATURE + SCIENCE + PASSION!
A mineral sheer blush made from 100% Organic, Natural & Mineral ingredients. Featured with supreme Organic tea tee essential oil, Organic jojoba oil and Allantoin, the blush is also helpful in protecting your skin from acne, aging and dryness. Safe to use for pregnancy and breastfeeding.
PON-PON BLUSH has 3 color variations perfect for all makeup styles: Princess, Candy, and Coral. 
HAPPY POINTS:
✓POINT 1: 100% Organic & Natural formula. Safe for pregnancy and sensitive skin. 
✓POINT 2: Happy nutritious makeup with organic jojoba oil, organic olive oil, vitamin E, organic tea tree oil, and more...
✓POINT 3:  100% non-toxic. Off course, no synthetic pigments and dyes, no fragrance, no preservatives.
✓POINT 4: This product is Vegan
✓POINT 5:  This product is also Gluten-free 
✓POINT 6:  Elegant and convenient design ♡ PON-PON BLUSH is a compact of cheek powder, puff and mirror. Just open the cap, tap it on your cheek and enjoy your beautiful looking ♡♡♡
*The images are for reference only. The real colors on your lip may be different from photos due to the effect of light, your skin tone, camera, computer screen and so on.
FOR WHOM
FOR WHOM?
✓All skin types

✓Sensitive 

✓Skin with breakouts
FOR WHAT?
✓Healthy makeup 
✓Natural coverage
✓Long-lasting 
✓Matte finish
The product is also
✓Anti-acne, Anti-inflammatory 

✓Oil balancing

✓Protect cheeks from dryness

✓Anti-scar 
INGREDIENTS
★ORGANIC TEA TREE OIL: brings the benefits of anti-acne, anti inflammatory.
★ALLANTOIN: brings anti scar benefits.
★ORGANIC JOJOBA OIL: protects skin from dryness and aging. It' moisturizing without clogging pores (non-comedogenic).
HOW TO USE
HOW TO USE:
-Remove the protective film on the mirror. 
-Open the case and remove the protective seal before use.
-Tap the blush on your cheeks, and enjoy your new wonderful looking!
WHEN TO USE:  anytime.
ORDER TO APPLY:   Should be applied on the top of base makeup. 

HOW TO STORE: Good to store at room temperature. Avoid direct sunlight.
*Product images are for reference only. Packaging may vary.
Why do I have to choose an Asian country when brand is made in USA, where, I also live?

Thank you for your question! Customers who live in the USA should choose "Ship from USA". Unfortunately this product currently has stock in other countries only. We have other blushes which are sold in the USA, hope you will like them!
THIS 3 TRUE + 3 FREE FORMULA WAS DEVELOPED WITH EVERY CUSTOMER IN MIND!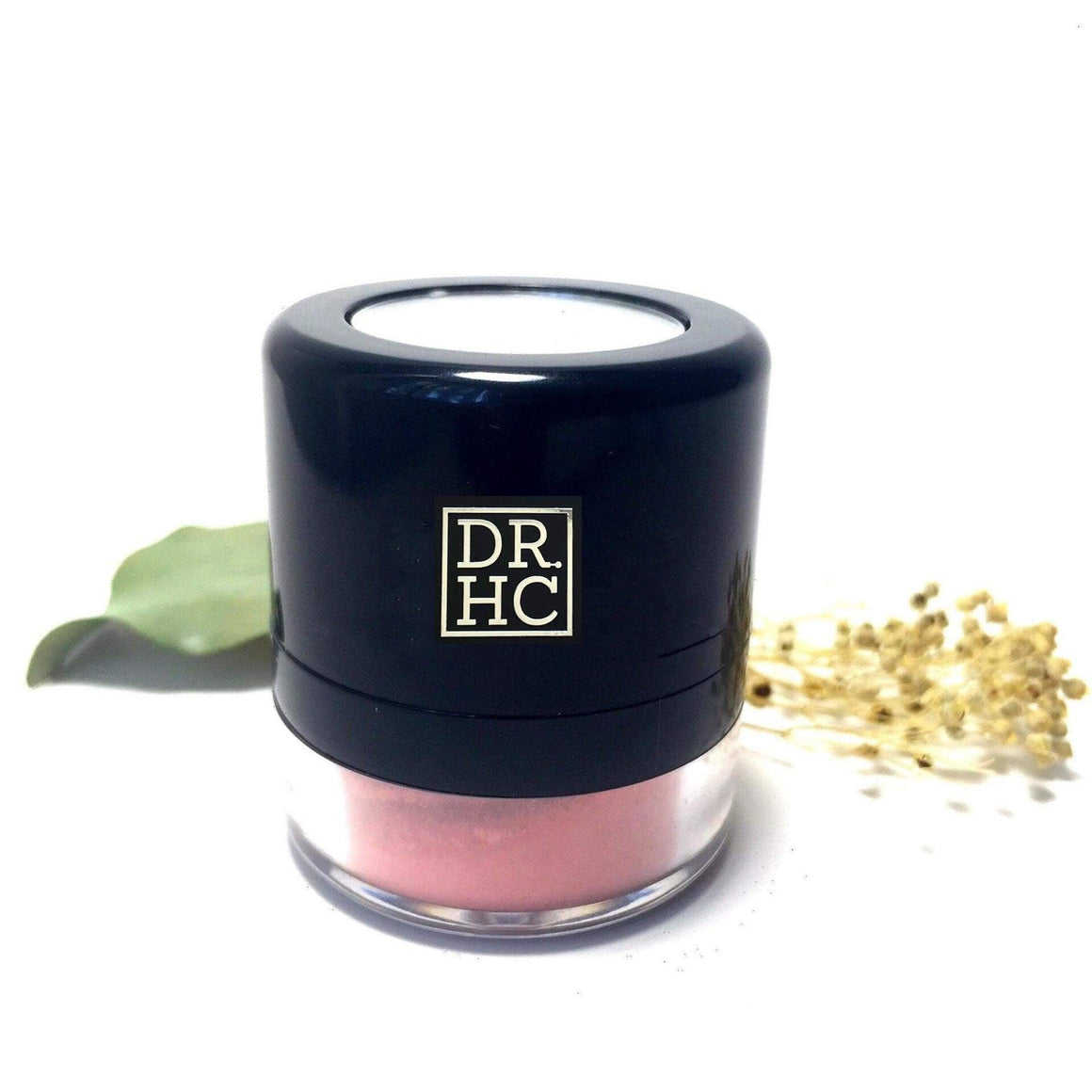 This product is TRUE
✓ Certified Organic Ingredients
✓ Fresh Natural
✓ Vegan (if the product has Vegan tag)
✓ Cruelty-Free
✓ GMO-Free
✓ Eco-friendly
✓ Made in USA
✓ Made by Science
✓ Made with Love ♡
How are these values important to you?
This product is FREE
✖ Parabens
✖ BHA/BHT (preservatives)
✖ Silicones, Siloxanes
✖ SLS/SLES
✖ Synthetic Colorants
✖ Synthetic Fragrances
✖ Phthalates
✖ MEA/ DEA/ TEA
✖ Mineral Oil
✖ Petroleum Jelly
✖ Triclosan
✖ Talc
✖ Microbeads
✖ Lead
✖ Chemical Sunscreens
✖ And other toxics...
How do these ingredients affect your health?
REAL RESULTS FROM REAL CUSTOMERS ACROSS THE WORLD
VIEW MORE REVIEWS HERE
WE DO THINGS DIFFERENTLY !
Click on image to shop product(s) in the photo