DR.HC
Luxury Perfume Lotion (120ml, 4fl.oz.)
PLEASE CHOOSE "SHIP TO" YOUR COUNTRY, or you will be charged international shipping fee. Learn more about our Shipping Policy...

If you live in other countries (not USA, Japan, or Vietnam), please choose "ship to USA" (international shipping fee will be added at checkout)
NATURE + SCIENCE + PASSION!
This bottle of lotion enriched with natural herbal parfums will lift your mood up! LUXURY PERFUMED LOTION is made from 100% organic & natural luxurious fragrances. It's also vegan and gluten-free. Skin brightening, Antiaging, Softening, Anti-acne (for body), Anti-ingrown hair etc. are the benefits we can expect.
HAPPY POINTS:
POINT 1:  Convinient 2 in 1: Perfumea + Body Care.
POINT 2: Multifunction: 

Skin deep brightening, Antiaging, Softening, Anti-acne (for body), Anti-scar, Anti inflammatory, Hydrating, Moisturizing etc.

 
POINT 3: Perfect for those who are in troubles of ingrown hairs.
POINT 4: Clean formula. Pararabens-free, Mineral oil - Free, Silicon-Free, Chemical Additives-Free. Learn more at the end of this post.
POINT 5: 100% natural parfums. Warm and charming body scent

.

POINT 6: Aromatherapy effects with amazing Patchouli and Lemon Verbena. Anti-stress and mood-lifting benefits.
POINT 7: This product is Vegan
POINT 8:  This product is also Gluten-free. 
FOR WHOM
FOR WHOM ?
All Skin Types


Sensitive skin
FOR WHAT ?
Anti-ingrown hair


Skin Brightening

Antiaging

Anti-acne for body

Anti-scar

Anti inflammatory 

  
Aromatherapy effects

Hydrating
Deep moisturizing
Gentle exfoliating effects 
INGREDIENTS 
★LUXURY ORGANIC HERBAL COMPLEX: 
Soy Isoflavones: help 

to reduce the color and thickness of body hairs.

Glycolic Acid & Tinh chất Willow bark extract: brighten your skin. They also improve the conditions of ingrown hairs by  cải thiện & ngăn ngừa hiện tượng lông mọc gently removing dead skin cells and helping hairs grow normally.
Lemon Verbena: moisturize and soften your skin. It also brings amazing aromatherapy, lifting your mood up and energized.
Patchouli:  Anti-acne, skin revitalizing, cell renewing are the benefits we can ecpect. The essential oil also help you relaxed and relieved from stress and anxiety.
Rooibos and Neem:   anti inflammatory, anti-acne, anti-scar.
Rosemary: anti-acne.
DMAE Bitartrate and MSM: super antiaging.
Aloe Vera:  soothing, anti-acne, anti inflammatory and hydrating.

Organic Jojoba, Olive and Coconut Oil: deep moisturizing. 
HOW TO USE
HOW TO USE: Apply an appropriate amount on body and gently massage.  
WHEN TO USE:  Use on clean skin for the best results. Best use after bath.
ORDER TO APPLY:  N/A

HOW TO STORE: Good to keep at room temperature. Avoid direct sun light.
ATTENTION!  This product is a bi-layer formula. When the product seperates into 2 layers, shake well in 5~10 seconds before use.
*Product images are for reference only. Packaging may vary.
QUESTIONS & ANSWERS
Have a Question?
Be the first to ask a question about this.
Ask a Question
THIS 3 TRUE + 3 FREE FORMULA WAS DEVELOPED WITH EVERY CUSTOMER IN MIND!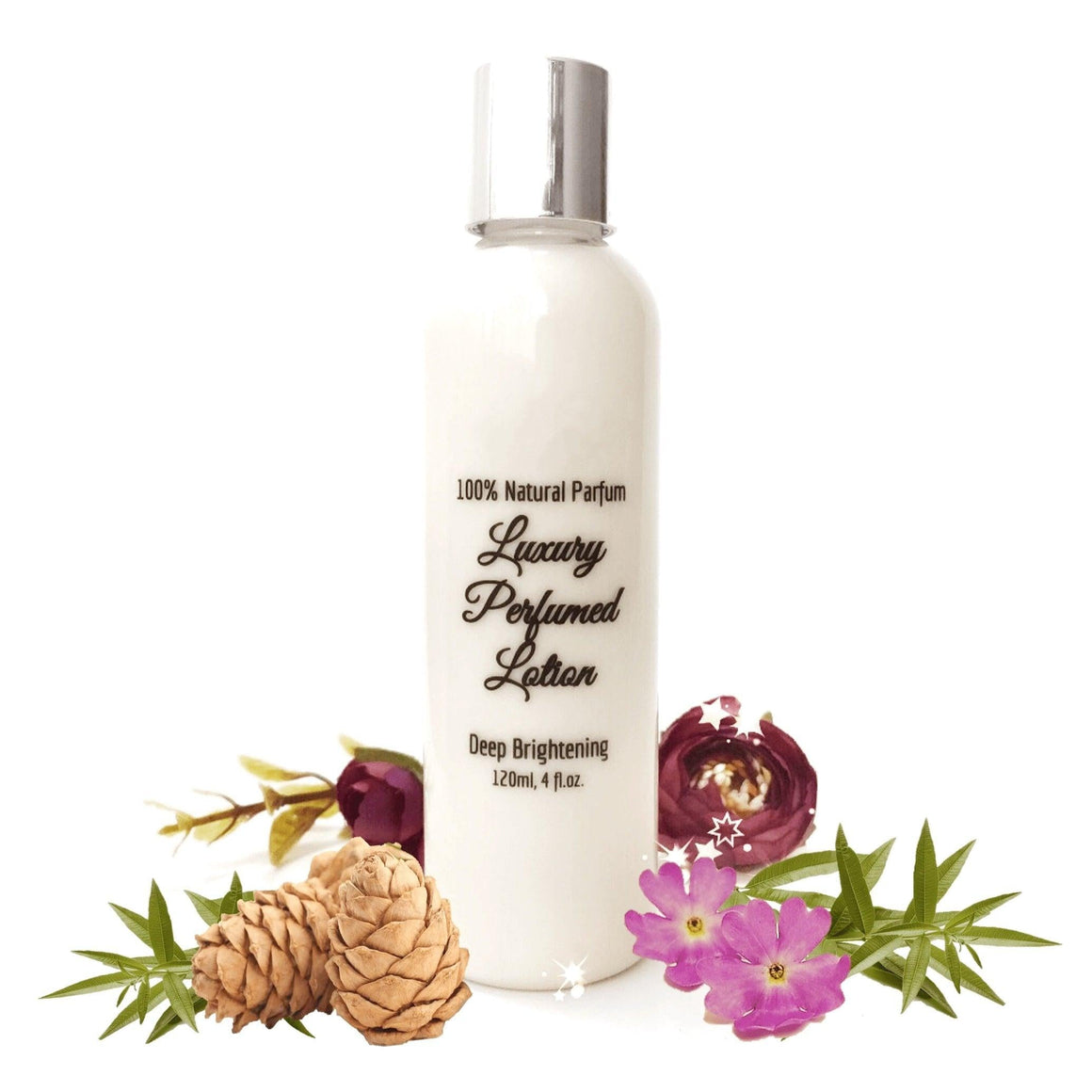 This product is TRUE
✓ Certified Organic Ingredients
✓ Fresh Natural
✓ Vegan (if the product has Vegan tag)
✓ Cruelty-Free
✓ GMO-Free
✓ Eco-friendly
✓ Made in USA
✓ Made by Science
✓ Made with Love ♡
How are these values important to you?
This product is FREE
✖ Parabens
✖ BHA/BHT (preservatives)
✖ Silicones, Siloxanes
✖ SLS/SLES
✖ Synthetic Colorants
✖ Synthetic Fragrances
✖ Phthalates
✖ MEA/ DEA/ TEA
✖ Mineral Oil
✖ Petroleum Jelly
✖ Triclosan
✖ Talc
✖ Microbeads
✖ Lead
✖ Chemical Sunscreens
✖ And other toxics...
How do these ingredients affect your health?
REAL RESULTS FROM REAL CUSTOMERS ACROSS THE WORLD
VIEW MORE REVIEWS HERE
WE DO THINGS DIFFERENTLY !
Click on image to shop product(s) in the photo