DR.HC
DR.HC All-Natural Intimate Feminine Moisturizer (40g, 1.4oz.) (Vagina Moiturizing, Anti-itch, Anti-odor)
PLEASE CHOOSE "SHIP TO" YOUR COUNTRY, or you will be charged international shipping fee. Learn more about our Shipping Policy...

If you live in other countries (not USA, Japan, or Vietnam), please choose "ship to USA" (international shipping fee will be added at checkout)
NATURE + SCIENCE + PASSION!
Experiencing vaginal dryness, itch, smell and discomfort during Perimenopause and Menopause? Your problem is common in millions of women on all around the world when entering their perimenopause/ menopause. No worry, we are listening to you! That's why we developed our unique ALL-NATURAL INTIMATE FEMININE MOISTURIZER which is not only safe and gentle enough for your sensitive area but also a really effective solution for your vaginal health care.
Featured with the Queen ingredients supporting women health including Organic Evening Primrose Oil, Organic Ylang Ylang Oil, Organic Lavender Oil as well as Organic blend of Avocado, Argan, Olive, Jojoba & Soybean oils, our ALL-NATURAL INTIMATE FEMININE MOISTURIZER is a vaginal balm, specially formulated to help you get rid of vaginal dryness, itching, uncomfortable smell and discomfort. 
WHAT MAKES OUR ALL-NATURAL INTIMATE FEMININE MOISTURIZER DIFFERENT ?
POINT 1

: It's All-Natural, enriched with the purest

 

Organic and Natural ingredients. 

They nourish, moisturize and protect your sensitive area. 

POINT 2

: Chemical-free & Non-toxic. It's free from Parabens, Fragrance, Synthetic colorants, Petroleum jelly (Petrolatum), Mineral oil and all controversial ingredients.

POINT 3

: It's a collection of all the super ingredients best known for supporting feminine health such as Evening primrose oil, Ylang Ylang, Lavender oil, etc.

POINT 4:

Multi-benefit. Reducing itch, dryness and smell of your intimate area with 1 bottle!

POINT 5:

  L

ong-lasting effects

(in comparison with other vaginal cream/ lotion/ gel/ spray types)

POINT 6

:  Easy to take, easy to spread. Unlike other solid balm, our intimate feminine moisturizer is easy to get with your finger tip and it spreads really well on skin.

POINT 7

: Beautiful feminine scent coming from 100% botanical extracts will help you relax and calm down. 

POINT 8

: Specially formulated by women and for women all around the world.

POINT 9

: This moisturizer is also Vegan , Cruelty-free and Gluten-free.
FOR WHOM
FOR WHOM
All skin types

Sensitive skin
Specially formulated for women in Perimenopause/ Menopause.
FOR WHAT: Apply to your vagina for
Moisturizing

Reducing dryness
Anti-itch
Anti-odor

Anti-inflammatory
INGREDIENTS
We collected all the super ingredients for feminine health!
★ORGANIC EVENING PRIMROSE OIL: The Queen ingredient which has been well known for its power of supporting hormonal balance in women. For topical use, evening primrose oil helps moisturize and strengthen the skin tissues, improving hydration and elasticity. It also helps boost collagen formation in order to rejuvenate a youthful skin. In addition, evening primrose oil soothes itchy, dry and irritated skin, and helps reduce inflammation (which may be the reason for itching and dryness of your intimate area)
★ORGANIC YLANG YLANG OIL: By containing linalool, a compound which has antibacterial, antifungal, and anti-inflammatory properties, Ylang Ylang oil can help reduce inflammation and relieve irritation. It also works really well as a deodorant to rescue you from uncomfortable smell. Beside, ylang ylang essential oil is also well known in aromatherapy. It helps reduce stress levels, boost mood, bring you a sense of calm as well as enhance libido. 
★ ORGANIC LAVENDER OIL: Lavender essential oil is also commonly used in aromatherapy to help promote calmness and wellness, reduce stress and anxiety, promote sleep and more. Due to antibacterial, antimicrobial, and antifungal properties, it helps reduce inflammation and irritation. It also benefits skin and body with deodorizing effects. Known as a kind of medicinal herb, Lavender oil can also be effectively used in the treatment of vaginal discharges.
★ORGANIC BLEND OF AVOCADO OIL, OLIVE OIL, ARGAN, JOJOBA & SOYBEAN OIL: Avocado oil and Soybean oil contains a high percentage of Vitamin E, as well as potassium, lecithin, and many other nutrients which can perfectly nourish and moisturize your intimate area. The oleic acid also promotes collagen production which helps improve elasticity. Together with organ oil, olive oil, jojoba oil and Vitamin E, they are super ingredients that relieve dryness, itching and discomfort, moisturize and soften your intimate area. 
HOW TO USE
HOW TO USE:  Apply after bathing and/or before bed, in all external creases and folds. Use together with our pH BALANCING FEMININE MOISTURIZER for ultimate results of your feminine care.
WHEN TO USE:  Can be used daily. 
HOW TO STORE: Good to keep at room temperature. Avoid direct sunlight.
*Product images are for reference only. Packaging may vary.
QUESTIONS & ANSWERS
Have a Question?
Be the first to ask a question about this.
Ask a Question
THIS 3 TRUE + 3 FREE FORMULA WAS DEVELOPED WITH EVERY CUSTOMER IN MIND!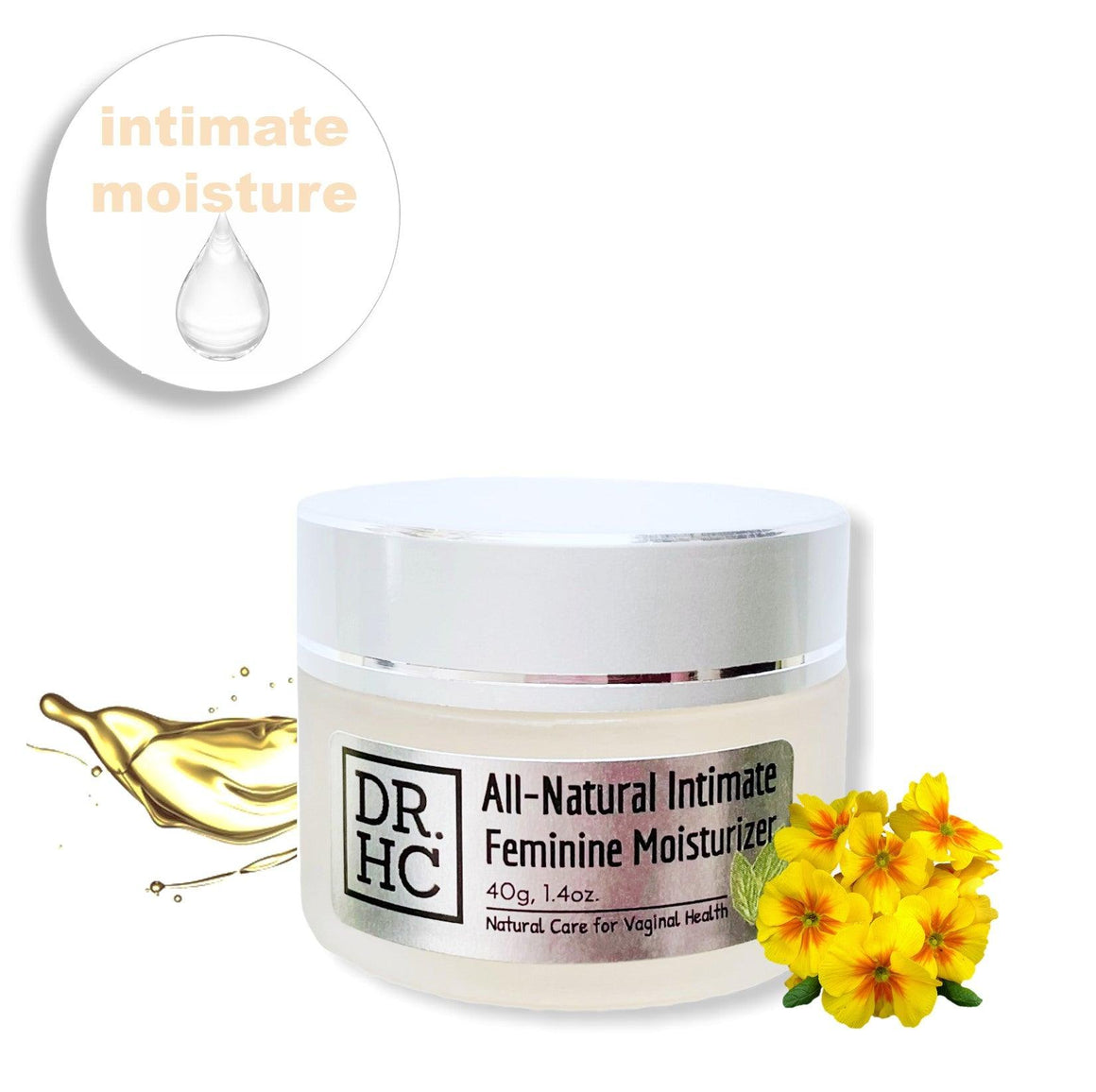 This product is TRUE
✓ Certified Organic Ingredients
✓ Fresh Natural
✓ Vegan (if the product has Vegan tag)
✓ Cruelty-Free
✓ GMO-Free
✓ Eco-friendly
✓ Made in USA
✓ Made by Science
✓ Made with Love ♡
How are these values important to you?
This product is FREE
✖ Parabens
✖ BHA/BHT (preservatives)
✖ Silicones, Siloxanes
✖ SLS/SLES
✖ Synthetic Colorants
✖ Synthetic Fragrances
✖ Phthalates
✖ MEA/ DEA/ TEA
✖ Mineral Oil
✖ Petroleum Jelly
✖ Triclosan
✖ Talc
✖ Microbeads
✖ Lead
✖ Chemical Sunscreens
✖ And other toxics...
How do these ingredients affect your health?
REAL RESULTS FROM REAL CUSTOMERS ACROSS THE WORLD
VIEW MORE REVIEWS HERE
WE DO THINGS DIFFERENTLY !
Click on image to shop product(s) in the photo