DR.HC
DR.HC All-Natural Deodorant Baby Powder (115g, 4oz.)
PLEASE CHOOSE "SHIP TO" YOUR COUNTRY, or you will be charged international shipping fee. Learn more about our Shipping Policy...

If you live in other countries (not USA, Japan, or Vietnam), please choose "ship to USA" (international shipping fee will be added at checkout)
NATURE + SCIENCE + PASSION!
This all-natural deodorant powder will keep you fresh, clean and smooth all day long! We made it from 100% natural ingredients. Talc-free, Corn-free, Phthalate-free, Paraben-free, Dye-free, etc., it's completely safe and non-toxic. The powder can be applied to your underarms or the entire body, protecting you from uncomfortable smell as well as providing anti-bacterial, antiperspirant, anti-sebum and anti-inflammatory benefits. Great pre and post workout for silky smooth, dry, chafe-free skin.
HAPPY POINTS:
POINT 1: 100% Natural, Non-GMO

, 100% Vegan & Cruelty-free 

deodorant powder. 
POINT 2: 100% Non-toxic. It's

Talc-free, Corn-free, Phthalate-free, Paraben-free, Dye-free, etc. No worry of any toxic!

POINT 3: Multi benefits. Not only it controls uncomfortable smell, sweat and excessive sebum, but also it's a naturally anti-bacterial powder which helps you get rid of itch and inflammation.  
POINT 4: Highly effective & Long-lasting effects. Quickly absorbs moisture and oil, protecting skin from friction and irritation for comfort all day long.
POINT 5: Multi-usage. The powder can be applied to your underarms or the entire body.
POINT 6: Beautiful herbal scent coming from natural essential oil blend.
POINT 7: Safe for everyone. can be used for pregnancy/breastfeeding and kids. 
FOR WHOM
FOR WHAT
Deodorant effect 

Anti-bacterial

Antiperspirant

Anti-sebum

Anti-inflammatory




Skin soothing and softening

 
INGREDIENTS 
★ MADE FROM 100% MINERAL & NATURAL INGREDIENTS: 
NATURAL & MINERAL POWDER BLEND:

beautifully 

absorb sweat, oils, excessive sebum, preventing itch and smell before they begin.  R

egular use may help to balance the 

skin's oil production, reducing oily skin symptoms. They also promote natural healing, soothing, smoothing and softening your skin.
LAVENDER OIL: has natural antibacterial properties which help reduce bacteria which may cause uncomfortable smell. Due to antimicrobial and antifungal properties, lavender oil also helps reduce inflammation and irritation. 
LEMONGRASS OIL: is antibacterial and anti-fungal. It helps to bring down inflammation, calm and soothe irritated skin. It also help remove impurities, detoxify the skin and leave it feeling clean and clear.
HOW TO USE
HOW TO USE: Simply sprinkle a little into your hand, then pat onto underarms or on your entire body. Apply liberally to thighs, balls, back, butt, feet, and anywhere prone to excessive moisture and/or chafing. 
WHEN TO USE:  Anytime when needed.
HOW TO STORE: Good to keep at room temperature. Store the product in cool dry place. Avoid direct sunlight . 
*Product images are for reference only. Packaging may vary.
QUESTIONS & ANSWERS
Have a Question?
Be the first to ask a question about this.
Ask a Question
THIS 3 TRUE + 3 FREE FORMULA WAS DEVELOPED WITH EVERY CUSTOMER IN MIND!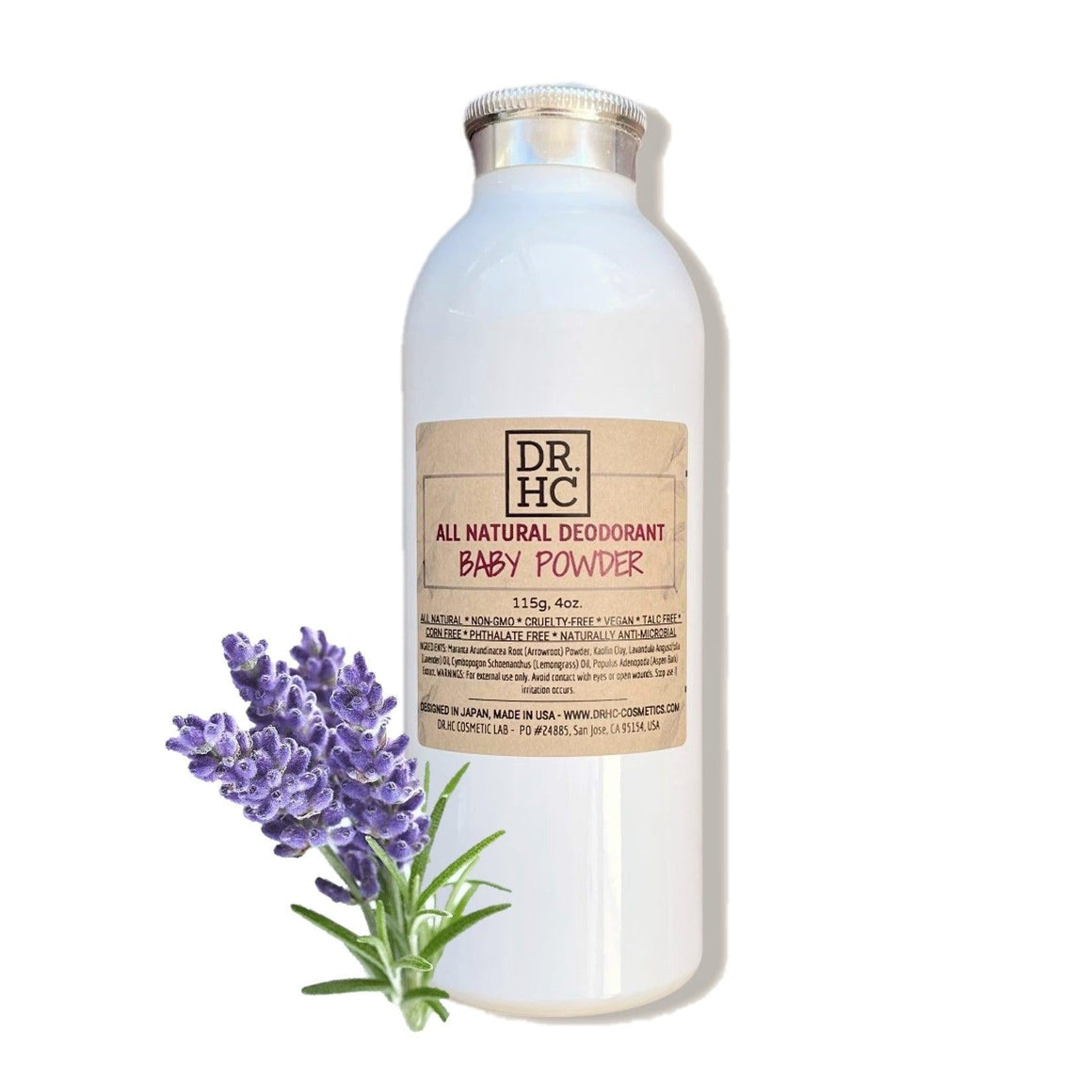 This product is TRUE
✓ Certified Organic Ingredients
✓ Fresh Natural
✓ Vegan (if the product has Vegan tag)
✓ Cruelty-Free
✓ GMO-Free
✓ Eco-friendly
✓ Made in USA
✓ Made by Science
✓ Made with Love ♡
How are these values important to you?
This product is FREE
✖ Parabens
✖ BHA/BHT (preservatives)
✖ Silicones, Siloxanes
✖ SLS/SLES
✖ Synthetic Colorants
✖ Synthetic Fragrances
✖ Phthalates
✖ MEA/ DEA/ TEA
✖ Mineral Oil
✖ Petroleum Jelly
✖ Triclosan
✖ Talc
✖ Microbeads
✖ Lead
✖ Chemical Sunscreens
✖ And other toxics...
How do these ingredients affect your health?
REAL RESULTS FROM REAL CUSTOMERS ACROSS THE WORLD
VIEW MORE REVIEWS HERE
WE DO THINGS DIFFERENTLY !
Click on image to shop product(s) in the photo