DR.HC
DR.HC All-Natural Brightening Herbal Deodorant (20g, 0.7oz.) (Deodorizing, Anti-bacterial, Skin brightening, Anti-aging...)
PLEASE CHOOSE "SHIP TO" YOUR COUNTRY, or you will be charged international shipping fee. Learn more about our Shipping Policy...

If you live in other countries (not USA, Japan, or Vietnam), please choose "ship to USA" (international shipping fee will be added at checkout)
NATURE + SCIENCE + PASSION!
Our ALL-NATURAL BRIGHTENING HERBAL DEODORANT is a 4-IN-1 deodorant that helps effectively deodorize, providing anti-bacterial and antiseptic effects, while brightening your underarm sensitive skin and delivering anti-aging benefits.

While conventional deodorants often contain toxins like aluminum chlorohydrate, non-nano Zinc oxide as the main active ingredient in our formula will safely and effectively help you combat odor caused by sweat and bacteria. In addition, our carefully selected and wildcrafted essential oil blend of Lavender, Calendula, Roman Chamomile & German Chamomile oils is a powerful natural solution that enhances the anti-bacterial,  antiseptic, and anti-fungus effects. Vitamin C was combined to make this become unique underarm care with skin brightening benefits. This formula is also packed with about 10 different types of certified organic & natural plant oils and Vitamin E which deliver powerful anti-aging benefits, as well as Allantoin, Tea Tree oil, and Rosehip oil which enhance the anti-inflammatory properties to keep your underarm skin clean and healthy. This unique 100% Organic & Natural formula is a safe self-care and will help you stay confident and confortable every day! Good for all ages and unisex! 
FOR WHOM
All body skin types

Sensitive skin 

Unisex

RESULTS
Deodorizing

Anti-bacterial, Antiseptic, Anti-inflammatory
Underarm skin brightening
Anti-aging  
Others: Soothing & calming

WHY WE LOVE :
POINT 1: 100% Organic & Natural. 

100% non-GMO and cruelty-free. 



POINT 2:  Free from Aluminum chlorhydrate
POINT 3:  Non-toxic, gentle, and safe formula. The deodorant cream is also Paraben-free, Phthalate-free, Dye-free, Fragrance-free, Mineral Oil-free, Petroleum-free, Preservative-free, etc. (see more below). Made from the purest Organic & Natural ingredients only. 
POINT 4:  A powerful 4-in-1 deodorant: 1/ deodorizing, 2/ anti-bacterial and antiseptic, 3/ skin brightening your sensitive underarm, 4/ anti-aging effects
POINT 5:  Good for everyone. Excellent for all ages. Unisex. Also, recommend for Moms. Ideal for those with sensitive skin or allergies because it does not contain any traces of aluminum or parabens.
POINT 6: Convenient compact size. Perfect to take with you anywhere! 
INGREDIENTS 
★NON-NANO ZINC OXIDE: The antimicrobial properties of zinc oxide help effectively combat odor caused by sweat and bacteria. It also helps heal, protect & prevent skin inflammation.
★IN-HOUSE UNIQUE BOTANICAL OIL BLEND (LAVENDER, CALENDULA, GERMAN & ROMAN CHAMOMILE): They have antifungal, anti-inflammatory, and antibacterial properties that make them useful in deodorizing unpleasant smells caused by bacteria, as well as soothing, balancing and protecting the skin. 
★VITAMIN C:  has been praised for skin brightening and anti-aging benefits. It helps reduce tone and brighten the skin.  Vitamin C defends against free radicals and shields skin from the visible impacts of pollution.
HOW TO USE
HOW TO USE: Use a fingertip to take an appropriate amount of the cream and apply it directly to the skin. Gently massage until the cream melts and absorbs into the skin. Use anytime when needed 
WHEN TO USE:  Anytime when needed.
HOW TO STORE: Good to keep at room temperature. Avoid direct sunlight and high temperature.
ATTENTION: The lavender buds in the product photos are decoration for photography purposes only. The real product does not contain lavender buds.
*Product images are for reference only. Packaging may vary.
QUESTIONS & ANSWERS
Have a Question?
Be the first to ask a question about this.
Ask a Question
THIS 3 TRUE + 3 FREE FORMULA WAS DEVELOPED WITH EVERY CUSTOMER IN MIND!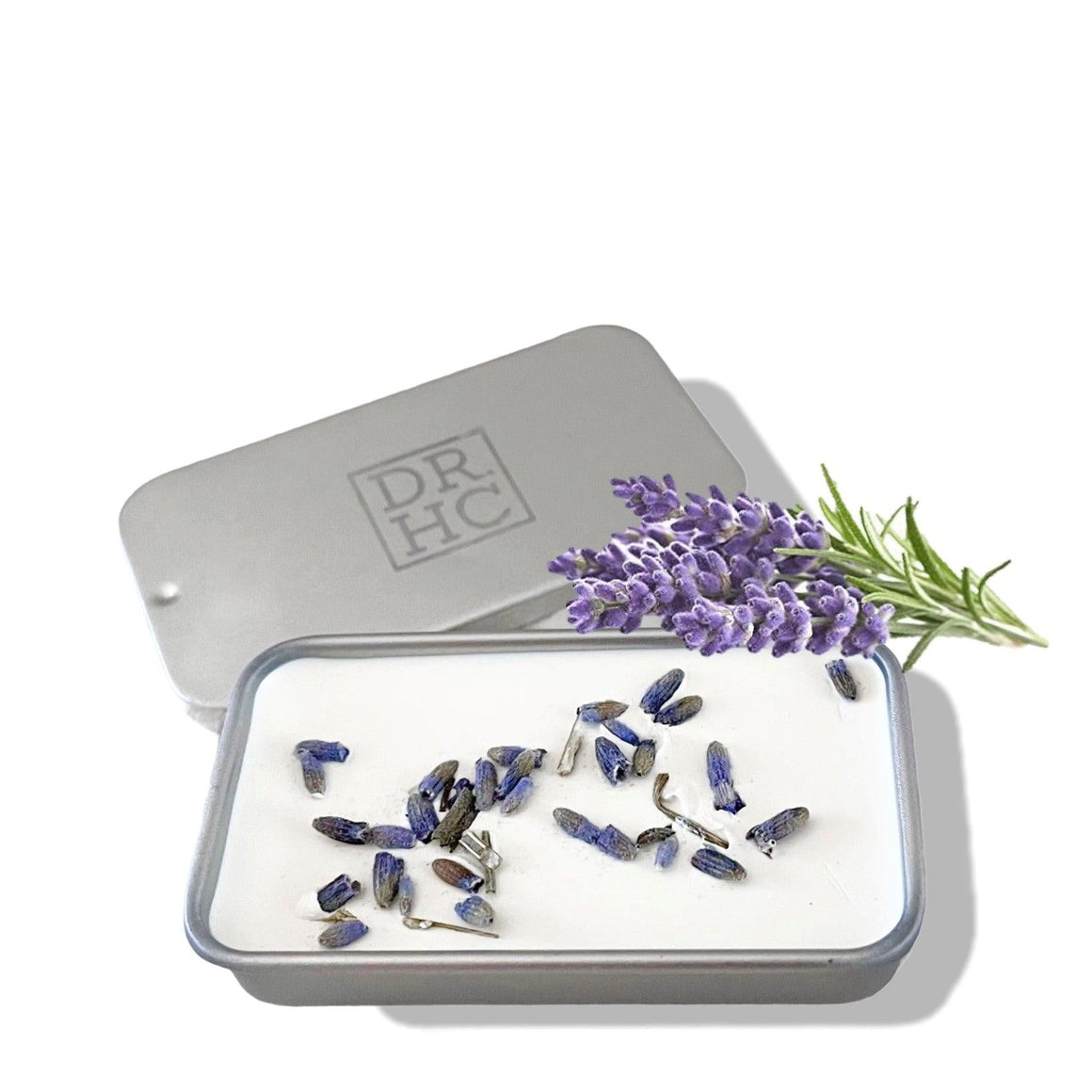 This product is TRUE
✓ Certified Organic Ingredients
✓ Fresh Natural
✓ Vegan (if the product has Vegan tag)
✓ Cruelty-Free
✓ GMO-Free
✓ Eco-friendly
✓ Made in USA
✓ Made by Science
✓ Made with Love ♡
How are these values important to you?
This product is FREE
✖ Parabens
✖ BHA/BHT (preservatives)
✖ Silicones, Siloxanes
✖ SLS/SLES
✖ Synthetic Colorants
✖ Synthetic Fragrances
✖ Phthalates
✖ MEA/ DEA/ TEA
✖ Mineral Oil
✖ Petroleum Jelly
✖ Triclosan
✖ Talc
✖ Microbeads
✖ Lead
✖ Chemical Sunscreens
✖ And other toxics...
How do these ingredients affect your health?
REAL RESULTS FROM REAL CUSTOMERS ACROSS THE WORLD
VIEW MORE REVIEWS HERE
WE DO THINGS DIFFERENTLY !
Click on image to shop product(s) in the photo