DR.HC
DR.HC Ylang Ylang Niacinamide Rejuvenating Cream (25~40g, 0.9~1.4oz.) (Skin recovery, Anti-scar, Firming, Anti-inflammatory...)
PLEASE CHOOSE "SHIP TO" YOUR COUNTRY, or you will be charged international shipping fee. Learn more about our Shipping Policy...

If you live in other countries (not USA, Japan, or Vietnam), please choose "ship to USA" (international shipping fee will be added at checkout)
NATURE + SCIENCE + PASSION!
Our Ylang Ylang Niacinamide Rejuvenating Cream is formulated with the purest Ylang Ylang essential oil, the powerful Niacinamide, and Radish root ferment. The cream is designed for all skin types, and especially suitable for those who are looking for skin recovery, anti-scar, anti-aging, skin firming, oil-balancing and anti-acne skincare benefits. Our cream is 100% naturally preserved, colored and scented. It is also mild and good for sensitive skin. Ylang Ylang Niacinamide Rejuvenating Cream is a perfect choice for everyone in order to achieve a healthy glowing & firming skin.
HAPPY POINTS
POINT 1: Enjoy the power of Ylang Ylang essential oil and Niacinamide in one formula with high concentrations of active ingredients. 
POINT 2: Clean formula with 100% Natural preservatives!
POINT 3: Natural colorant, Natural scent. No worry of any toxics.
POINT 4: The easy-to-spread texture gives you a light and comfortable after-feel while still providing deep moisturizing effects without clogging pores. The cream helps to keep a perfect balance of water and oil on your skin.
POINT 5: This moisturizer is Vegan & Cruelty-free!
FOR WHOM
FOR WHOM?
All skin types (oily, dry, normal, combination)

Sensitive skin

Skin with breakouts
FOR WHAT?
Skin Recovery
Anti-scar
Anti-aging, Anti-wrinkle
Skin firming
Anti-acne
Anti inflammatory
Oil balancing
IT ALSO HELPS
Skin brightening

Hydrating

Deep moisturizing

without clogging pores (non-comedogenic)
Softening
INGREDIENTS
★PURE YLANG YLANG OIL: Ylang Ylang Essential Oil is best known for its ability to promote wound healing and diminish the appearance of scars when applied to the skin. Also, by containing linalool, a compound which has antibacterial, antifungal, and anti-inflammatory properties, Ylang Ylang oil can help reduce inflammation, acne, and fight infections. Ylang ylang oil is also well known for balancing and regulating oil production in the skin to prevent excessive dryness and oiliness. With the powerful antioxidant properties, it also helps to fight off the free radicals that are responsible for premature aging. Besides, Ylang Ylang essential oil is also used in aromatherapy to relieve stress and improve mood.  
★NIACINAMIDE : Niacinamide is a form Vitamin B3. It helps build keratin, a type of protein that keeps your skin firm and healthy. It also helps your skin grow a ceramide barrier which is a crucial factor for moisture retention. Niacinamide can also help regulate the amount of oil and prevent your glands from going into overdrive. Besides, Niacinamide is well known for its healing and anti-aging properties. It is helpful in reducing signs of sun damages including fine lines and wrinkles. It helps build cells in the skin while also protecting them from environmental stresses, such as UV rays, pollution, and toxins. Niacinamide reduces inflammation which may help ease redness from acne and other inflammatory skin conditions.
★RADISH ROOT FERMENT FILTRATE: has been shown to have antimicrobial benefits. Radish root ferment is useful as a great natural topical antimicrobial and anti-acne solution, leaving you a glowing healthy skin. 
Besides the key ingredients above, Ylang Ylang Niacinamide Rejuvenating Cream also contains the purest Organic Green Tea Extract, Grape Seed Oil, Sweet Almond Oil,  Orange Peel Oil, etc. which provide your skin with the benefits of anti-aging, hydrating, deep moisturizing and skin softening. 
HOW TO USE
HOW TO USE:
Moisturize your face with the cream every morning and night after you cleanse and tone. Always use circular, upward motions with a gentle touch on your face. 
WHEN TO USE:  Everyday. Day and/or Night.
ORDER TO APPLY:  Cleanser → Toner → Serum/Emulsion → YLANG YLANG NIACINAMIDE REJUVENATING CREAM
HOW TO STORE: Good to store at room temperature. Keep the product out of direct sunlight. Avoid conditions of high humidity
*Product images are for reference only. Packaging may vary.
Hi chị Châu, Em muốn xin tư vấn về một số sản phẩm để xài cho da mặt. Em đang xài sữa rửa mặt Black Mud + Charcoal Face Cleansing Gelato của lab và em rất thích. Da em bị mụn hormon từ khi em xài implant cho birth control, nhưng sau 3 năm không hợp nên em đổi qua xài combination pills cho birth control. Em thấy tình trạng mụn có thay đổi nhưng vẫn thường xuất hiện mụn ẩn, mụn đầu trắng và mụn bọc không thấy nhân mụn. Em đang cần loại kem giúp ngăn ngừa mụn, và kem dưỡng ẩm da, vừa giúp da liền sẹo, trị thâm. Nếu da bị mụn thì em có nên xài thêm serum gì giống như retinol không ạ? Xin chị tư vấn giúp dùm em. Em cám ơn chị nhiều.

Hi Nhi,
Theo thông tin cung cấp thì chị thấy em cần kem dưỡng ẩm da có giúp liền sẹo trị thâm.
Nếu da em khô nhiều thì em chọn kem Herbal Plus Complete Care Jelly này 
Nếu mức độ khô vừa phải hơn thì chọn kem Saffron Premium Skin Revitalizer hoặc kem Ylang Ylang Niacinamide Rejuvenating Cream nhé.

Về vấn đề mụn, hiện tại em có ĐANG bị mụn không? Nếu có thì cần dùng mỹ phẩm trị mụn. Nếu không thì chỉ cần mỹ phẩm có tính năng ngăn ngừa mụn. Em nêu thông tin cụ thể hơn nhé.
THIS 3 TRUE + 3 FREE FORMULA WAS DEVELOPED WITH EVERY CUSTOMER IN MIND!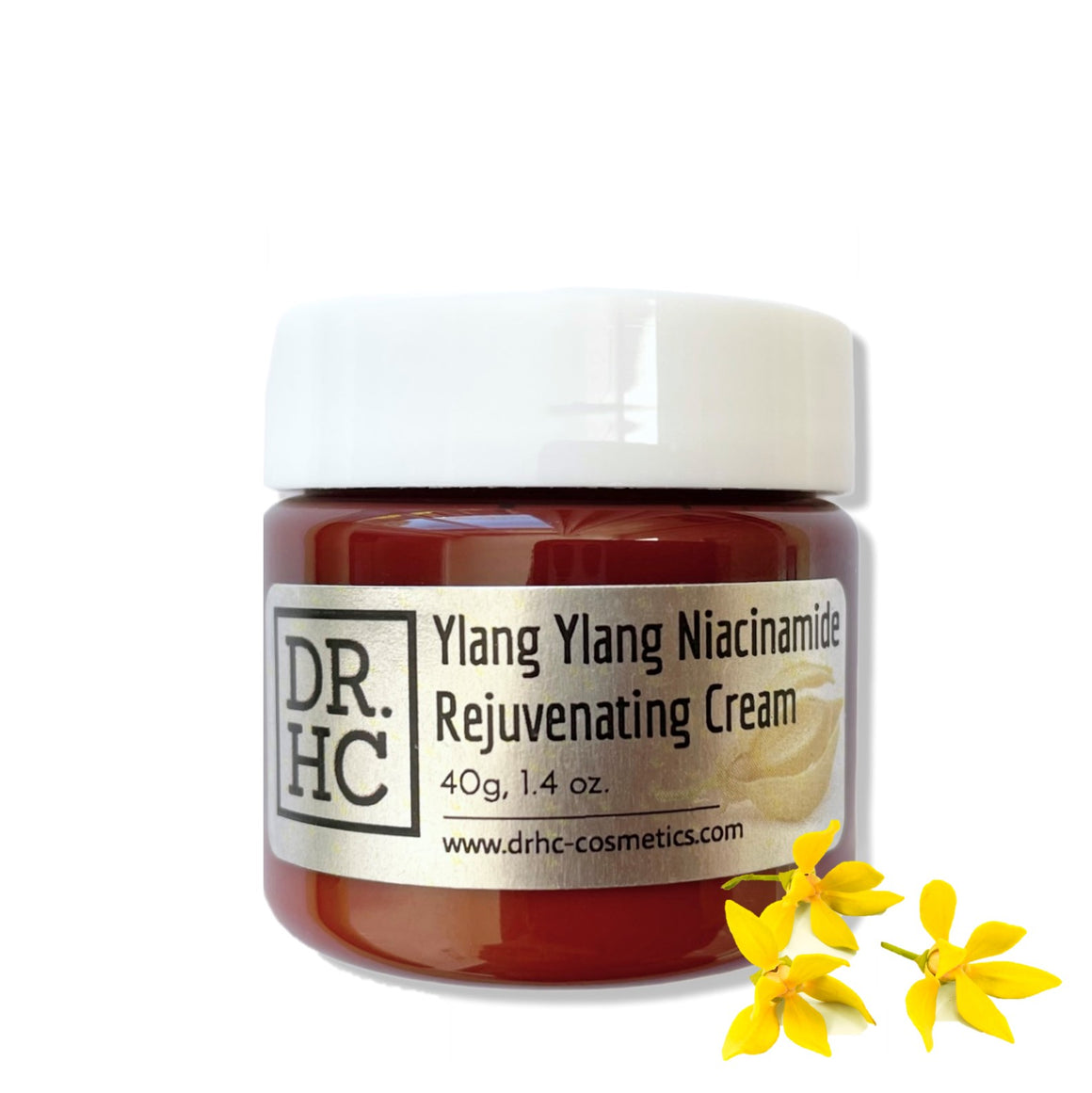 This product is TRUE
✓ Certified Organic Ingredients
✓ Fresh Natural
✓ Vegan (if the product has Vegan tag)
✓ Cruelty-Free
✓ GMO-Free
✓ Eco-friendly
✓ Made in USA
✓ Made by Science
✓ Made with Love ♡
How are these values important to you?
This product is FREE
✖ Parabens
✖ BHA/BHT (preservatives)
✖ Silicones, Siloxanes
✖ SLS/SLES
✖ Synthetic Colorants
✖ Synthetic Fragrances
✖ Phthalates
✖ MEA/ DEA/ TEA
✖ Mineral Oil
✖ Petroleum Jelly
✖ Triclosan
✖ Talc
✖ Microbeads
✖ Lead
✖ Chemical Sunscreens
✖ And other toxics...
How do these ingredients affect your health?
REAL RESULTS FROM REAL CUSTOMERS ACROSS THE WORLD
VIEW MORE REVIEWS HERE
WE DO THINGS DIFFERENTLY !
Click on image to shop product(s) in the photo