DR.HC
DR.HC Hyper Serum - Acne & Sebum Fighting - NIGHT CARE (15g, 0.5oz.) (Anti-acne, Anti-scar, Anti-blemish, Oil-balancing, Exfoliating...)
PLEASE CHOOSE "SHIP TO" YOUR COUNTRY, or you will be charged international shipping fee. Learn more about our Shipping Policy...

If you live in other countries (not USA, Japan, or Vietnam), please choose "ship to USA" (international shipping fee will be added at checkout)
NATURE + SCIENCE + PASSION!
Struggling with teenage breakouts and sebum? You are not alone! Treat yourself with our DR.HC HYPER SERUM - ACNE & SEBUM FIGHTING (NIGHT CARE) which contains a high concentration of Salicylic Acid, one of the most powerful acne-fighting ingredients, Organic Gotu Kola Extract, Geranium Extract, as well as other herbal active ingredients. The serum attacks all causes of acne including bacteria + clogged pores + excessive oil + inflammation. This formula is not only effective but also gentle enough for sensitive skin, bringing you anti-acne, anti-blackhead, anti-scar, anti-blemish, oil-balancing, dead skin cell exfoliating benefits, and much more. Clear, smooth, supple, and healthy skin is no longer a dream!
This hyperactive serum is paired well with our DR.HC HYPER SERUM - ACNE & SEBUM FIGHTING (DAY CARE), follow our routine for teenager skincare to get the best results!
FOR WHOM
Teenagers with breakouts/ excessive sebum
All skin types (oily, dry, normal, combination) 

Sensitive skin
RESULTS
Anti-acne. Kills acne bacteria and calms down your breakouts.

Anti-blackhead
Anti-scar
Anti-blemish
Oil Balancing
Gently exfoliating to remove dead skin cells and open clogged pores
Others: Anti-inflammatory, Hydrating, Softening, Non-comedogenic
WHY WE LOVE :
POINT 1: Highly Effective with a high content of Salicylic Acid & Active ingredients! 

Salicylic Acid is scientifically proven to be effective 

to fight acne and pimples.
POINT 2: Combined with other Organic/ Natural Herbal ingredients that naturally calm down your breakouts, balance, and nourish your damaged skin.
POINT 3: Clean & non-toxic formula! Paraben-free, Dye-free, Fragrance-free, Mineral Oil - free, etc. Gentle even for the most sensitive skin.
POINT 4:  Convenient All-in-one formula. Forget multi-step acne skincare! After face wash (and a toner if needed), use this serum and that's it!
POINT 5:  Good for all skin types even super-oily/ super-dry skin since it deeply hydrates but never clogs pores or leaves a greasy after-feel.
INGREDIENTS 
★SALICYLIC ACID (BHA): is scientifically proven to be helpful in fighting acne and pimples. It is also a gentle exfoliant with the ability to help skin shed dead cells and clear pores. In addition, it can also help balance oil and tone skin. This product was formulated with a high content of salicylic acid in order to maximize acne-fighting and sebum-controlling effects. 
★GERANIUM EXTRACT:  Geranium extract is well-known to naturally eliminate dead cells. It was used in this formula in order to result in more effective absorption of the other active ingredients. In addition, geranium oil also provides antibacterial, anti-inflammatory, and antiseptic properties, making it beneficial for reducing breakouts, skin irritation, and skin infections. It also helps tighten the skin, promote the regeneration of new skin, and diminish signs of aging. 
★ORGANIC GOTU KOLA: Most known for its ability to improve blood circulation. This speeds up the skin's healing process which is helpful to skin with pimple scars and blemishes. Gotu Kola is also rich in antioxidants and contains saponins which clarify and improve the appearance of the skin.
HOW TO USE
HOW TO USE: Shake well before use. After face wash (and then a toner if needed), apply an appropriate amount to the entire face or the infected areas, gently massage and allow it to naturally dry. 
WHEN TO USE:  For nighttime. Can be used daily. 
ORDER TO APPLY:  Follow our routine below for the best results
HOW TO STORE: Good to keep at room temperature. Avoid direct sunlight.
*Product images are for reference only. Packaging may vary.
Cho em hỏi cách sử dụng loại serum này nhé. Dùng được cho sáng và tối ạ ? Nếu dùng buổi sáng thì dùng trước khi xoa kem chống nắng được không ạ ? Cảm ơn.

Hi TP,
Arbutin Vitamin Serum em có thể dùng được cho cả sáng và tối. (Cơ bản tất cả sản phẩm dưỡng của Dr.C Lab đều dùng cho cả sáng & tối, trừ một số ít loại đặc biệt có ghi rõ thông tin là chỉ dùng sáng hoặc chỉ dùng tối)

Buổi sáng em dùng serum này sau Toner và trước kem dưỡng, trước kem chống nắng.

Nếu em đang xem website bằng tiếng Anh có thể chuyển qua chế độ xem tiếng Việt bằng thanh chuyển đổi ngôn ngữ ở góc trên bên phải màn hình nhé.
Thân ái.

Cho em hỏi là nồng độ vit C của serum này là bao nhiêu v chị

Chào Henlen Duong
Dr.C Lab rất tiếc đây là thông tin thuộc về bí mật bản quyền của công thức nên không thể công khai. Tuy nhiên, nếu bạn muốn tìm loại nào có nồng độ Vit.C cao nhất hoặc thấp nhất (ko muốn dùng nồng độ quá cao vì ngại kích ứng v.v...) trong các sản phẩm của Dr.C Lab, thì chuyên gia của lab có thể cho bạn lời khuyên thích hợp :)
THIS 3 TRUE + 3 FREE FORMULA WAS DEVELOPED WITH EVERY CUSTOMER IN MIND!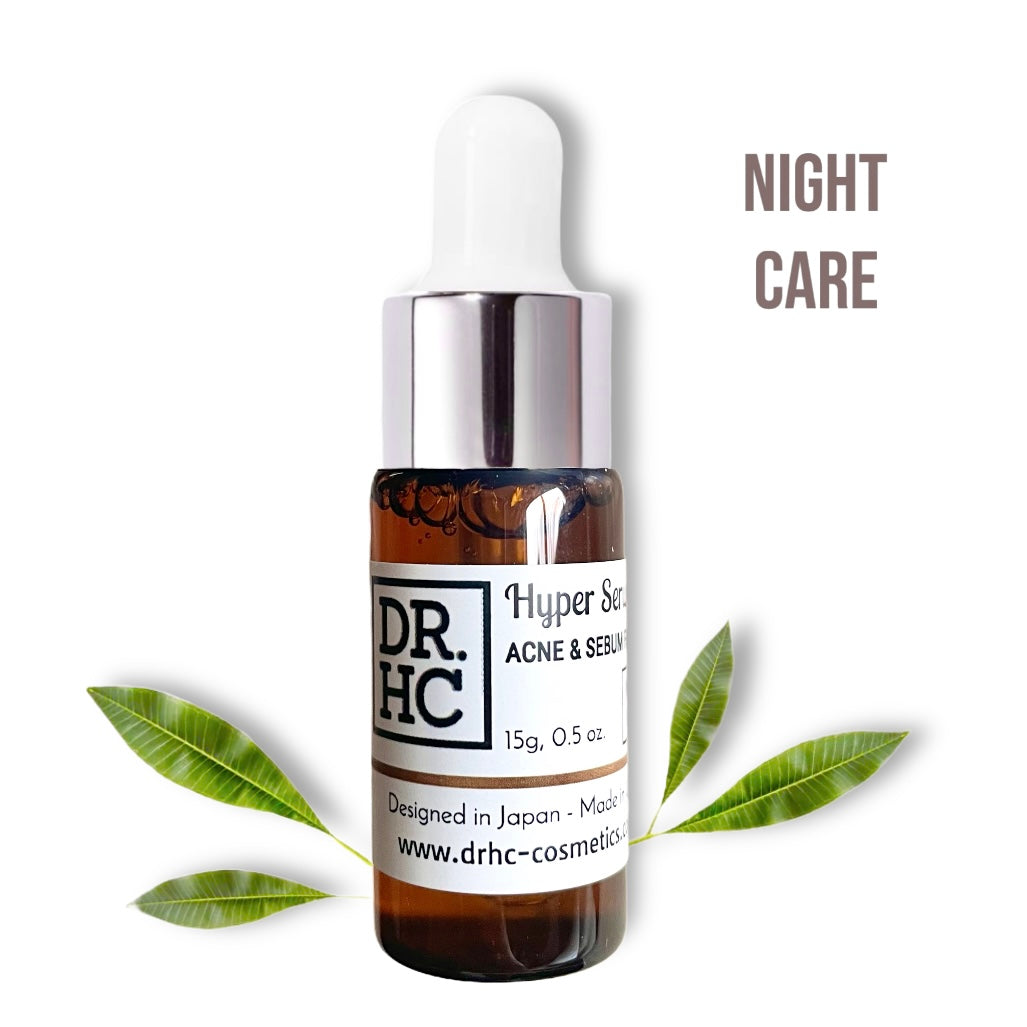 This product is TRUE
✓ Certified Organic Ingredients
✓ Fresh Natural
✓ Vegan (if the product has Vegan tag)
✓ Cruelty-Free
✓ GMO-Free
✓ Eco-friendly
✓ Made in USA
✓ Made by Science
✓ Made with Love ♡
How are these values important to you?
This product is FREE
✖ Parabens
✖ BHA/BHT (preservatives)
✖ Silicones, Siloxanes
✖ SLS/SLES
✖ Synthetic Colorants
✖ Synthetic Fragrances
✖ Phthalates
✖ MEA/ DEA/ TEA
✖ Mineral Oil
✖ Petroleum Jelly
✖ Triclosan
✖ Talc
✖ Microbeads
✖ Lead
✖ Chemical Sunscreens
✖ And other toxics...
How do these ingredients affect your health?
REAL RESULTS FROM REAL CUSTOMERS ACROSS THE WORLD
VIEW MORE REVIEWS HERE
WE DO THINGS DIFFERENTLY !
Click on image to shop product(s) in the photo