Rebranding
Hyper Serum - Acne & Sebum Fighting - DAY CARE (15g, 0.5oz.)
PLEASE CHOOSE "SHIP TO" YOUR COUNTRY, or you will be charged international shipping fee. Learn more about our Shipping Policy...

If you live in other countries (not USA, Japan, or Vietnam), please choose "ship to USA" (international shipping fee will be added at checkout)
NATURE + SCIENCE + PASSION!
Teens are always struggling with sebum & breakouts. That's why our HYPER SERUM - ACNE & SEBUM FIGHTING (DAY CARE) was specially developed to rescue you from teenage breakouts, blackheads, sebum, skin inflammation, and skin irritation! It also helps calm down itchy and irritated skin caused by breakouts or UV irritation. Formulated with Zinc, B5, and Organic Aloe as well as other Organic & Natural active ingredients and free from toxic chemicals, this serum is not only effective but also gentle enough for sensitive skin, helping you clear sebum and treat/prevent breakouts, resulting in clear, smooth, healthy, and glowing skin. 

Use after washing your face in the morning or any time in the daytime when needed. Use together with our  HYPER SERUM - ACNE & SEBUM FIGHTING (NIGHT CARE) at night and follow our routine for teenager skincare to get the best results! 
FOR WHOM
Teenagers with breakouts/ oily skin
All skin types
Especially good for oily/super-oily skin
Sensitive skin
RESULTS
Anti-acne
Anti-blackhead
Oil removing
Anti-inflammatory
Anti-irritation  
Others: Pore shrinking, Skin Toning, Hydrating, Non-comedogenic, Oil-free
WHY WE LOVE :
POINT 1: Highly effective! The high content of the active ingredients provides ultimate results for acne treatment and oil reduction.
POINT 2:  Safe & Clean formula! Made from Organic, Natural & Non-toxic ingredients only. 
POINT 3:  Easy to use! 

The serum can be used right after face cleansing without many extra steps. Cleanse your face and apply it, that's it! 

POINT 4:  Not only "Treat/ Prevent", but also Balance and Nourish! T

he serum was enriched with natural ingredients that help balance and hydrate your skin. Clear, dry, and smooth on the surface but hydrated deep inside.  

POINT 5:  This product is Vegan, Gluten-free, and Cruelty-free 
INGREDIENTS 
★ZINC OXIDE:  Topical zinc could reduce the growth of p.acnes due to its sebum-reducing and anti-inflammatory effects.  It controls the production of histamines, compounds that flare inflammation. It also helps kill effect on bacteria. In addition, Zinc oxide is also good to relieve skin itch, rash, and irritation, caused by sunburns, rosacea, eczema, etc. The mineral zinc is also vital for healing since it is critical for skin regeneration. This property makes it good for anti-scar benefits. 
★ALOE VERA EXTRACT:  has been well-known for its healing properties. Aloe contains salicylic acid, which has a soothing and anti-inflammatory action, polysaccharides to promote skin repair, and glycoproteins to reduce pain and inflammation
. 
★VITAMIN B5:  is helpful to acne skin by providing hydrating and retaining moisture while never clogging your pores. It also improves the skin's natural barrier function as well as provides anti-inflammatory properties which is extremely beneficial to skin with breakouts. In addition, Vitamin B5 provides anti-scar benefits by stimulating skin cells, therefore resulting in newly revitalized skin that is clearer, smoother, and healthier.
HOW TO USE
HOW TO USE:
Always shake the bottle well before every use.
Take 1~3 drops onto your hand. 
Gently dab it on the affected skin area using your clean fingers, and spread it well on the entire area. When using an appropriate amount, it dries out right away, becomes clear on your skin, and never leaves a trace. 

Never use too much as it may leave a pale white-pink residue on your face. 
WHEN TO USE:  For daytime. can be used daily. 
ORDER TO APPLY:  Follow our routine below for the best results
HOW TO STORE: Good to keep at room temperature. Avoid direct sunlight.
*Product images are for reference only. Packaging may vary.
QUESTIONS & ANSWERS
Have a Question?
Be the first to ask a question about this.
Ask a Question
THIS 3 TRUE + 3 FREE FORMULA WAS DEVELOPED WITH EVERY CUSTOMER IN MIND!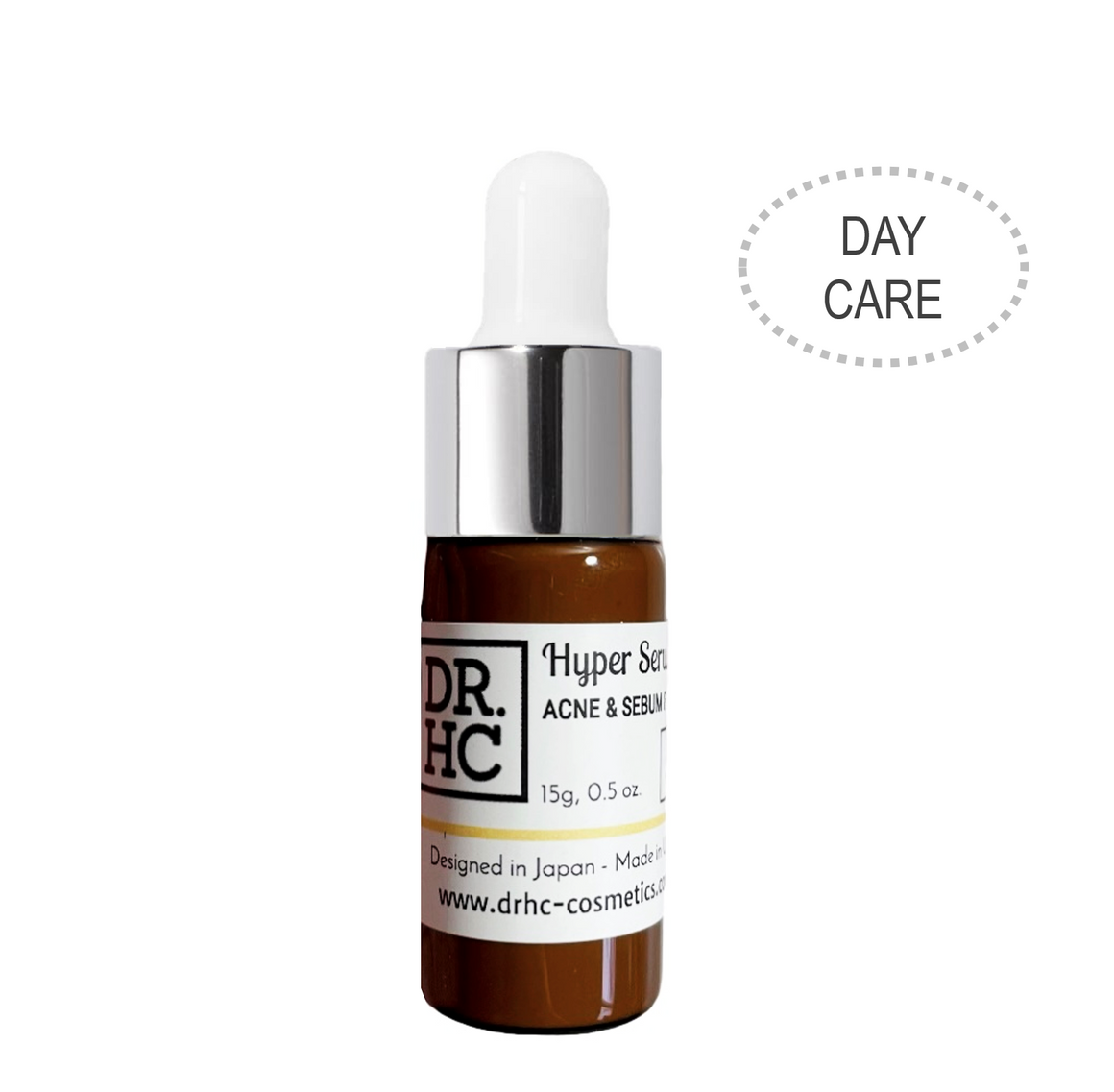 This product is TRUE
✓ Certified Organic Ingredients
✓ Fresh Natural
✓ Vegan (if the product has Vegan tag)
✓ Cruelty-Free
✓ GMO-Free
✓ Eco-friendly
✓ Made in USA
✓ Made by Science
✓ Made with Love ♡
How are these values important to you?
This product is FREE
✖ Parabens
✖ BHA/BHT (preservatives)
✖ Silicones, Siloxanes
✖ SLS/SLES
✖ Synthetic Colorants
✖ Synthetic Fragrances
✖ Phthalates
✖ MEA/ DEA/ TEA
✖ Mineral Oil
✖ Petroleum Jelly
✖ Triclosan
✖ Talc
✖ Microbeads
✖ Lead
✖ Chemical Sunscreens
✖ And other toxics...
How do these ingredients affect your health?
REAL RESULTS FROM REAL CUSTOMERS ACROSS THE WORLD
VIEW MORE REVIEWS HERE
WE DO THINGS DIFFERENTLY !
Click on image to shop product(s) in the photo