Rebranding
Mama Prebirth & Baby Oil (2.4 fl.oz., 70 ml)
PLEASE CHOOSE "SHIP TO" YOUR COUNTRY, or you will be charged international shipping fee. Learn more about our Shipping Policy...

If you live in other countries (not USA, Japan, or Vietnam), please choose "ship to USA" (international shipping fee will be added at checkout)
NATURE + SCIENCE + PASSION!
Our premium 100% Organic & Natural formula is a multi-purpose massage oil that is perfect for both Mama and your Babe's delicate skin!
As a prebirth massage oil for mama, it supports elasticity in stretching bellies and before perineal massage during pregnancy. Perineal massage during the last month of pregnancy may reduce the likelihood of perineal injury and pain during childbirth. In addition, it helps relieve uncomfortable itch and dryness when used for other parts of mama's body. It nourishes your skin before and after birth.
As a baby massage oil, this gentle formula will moisturize, nourish, and soften your baby's sensitive skin and scalp, as well as prevent itches, dryness, and inflammation. It's the perfect massage oil to lock in moisture after bathtime and help calm down fussy little ones.
Safe and backed by research, our massage oil is made with 100% Organic & Natural ingredients only. Our in-house unique plant-based oil blend of certified Organic Argan oil, Sweet Almond Oil, Apricot Kernel Oil, Jojoba Oil, and Sunflower Seed Oil, combined with Vitamin E and Organic Rosemary extract, will bring stunning results. This lightweight, soothing, omega-rich formula will refresh the skin to its natural glow during pregnancy with moisture and nutrients, leaving your baby's (and your) delicate skin feeling silky and supple.
Infused with lavender essential oil, the oil has a calming, pleasant scent, which brings soothing aromatherapy effects and promotes good sleep for both mama and babe. 
FOR WHOM
Pregnant mommy (use on lower back & vaginal area during pregnancy)
Postpartum mommy
Baby at all ages (newborns, infants, toddlers +)
Sensitive skin and scalp

All skin types
RESULTS
Prevent tearing, skin damage, dryness, and itches for mama
Moisturizing & nourishing baby's (and mama's) skin and scalp
Calming & soothing
Anti-tearing
Anti-itch
Anti-dryness
Anti-inflammatory
Skin Softening
Moisturizing skin after bath time
WHY WE LOVE :
POINT 1: Safe & Toxic-Free! Made without Mineral Oil, Petroleum, Lanolin, Soy, Parabens, Phthalates,

Artificial 

Fragrances, Artificial Colors & Additives, etc. 
POINT 2:  100% Organic & Natural formula. Made from nourishing ingredients only!
POINT 3: Hypoallergenic (Allergen-Free) and Non-irritating. 
POINT 4: Multi-purpose Formula: Used for both mommy & babe! Anti-tearing, anti-itch, anti-dryness, anti-inflammatory, soothing, calming, moisturizing, and nourishing. 
POINT 5:

 Calming, relaxing & good sleep-promoting aromatherapy effects

.

 It's 100% naturally scented with lavender oil.

POINT 6: Lightweight texture but effective! Our formula nourishes skin without leaving a greasy residue so you and your baby can always feel refreshed and pampered.
POINT 7: Gentle enough for both Baby skin and scalp, and for pregnant/ postpartum Mommy's sensitive areas.
POINT 8: 100% Vegan
POINT 9: 100% Cruelty-free (Not tested in animals), certified by Leaping Bunny and PETA. 
INGREDIENTS
★IN-HOUSE UNIQUE ORGANIC PLANT-BASED OIL BLEND: Based on academic research, Argan oil can improve the elasticity of the skin, which would prevent tearing or skin damage; Sweet Almond Oil helps in increased production of collagen thus increasing the elasticity of the skin, preventing damages, and promoting a soft, hydrated skin; while Apricot Kernel Oil, Jojoba Oil and Sunflower Seed Oil deeply moisturize, nourish, and help to tame chaffing and chapping, reduce itch and irritation caused by drying, and keep skin calm and comfortable. This antioxidant-enriched blend deeply hydrates, moisturizes, and nourishes to protect against dry, rough, and itchy skin.
★VITAMIN E: Helps nourish skin and prevent signs of aging. It also protects cell membranes, which form a barrier around cells to keep them healthy and hydrated, this indirectly helps skin stay moisturized and supple. 
★ ORGANIC ROSEMARY LEAF EXTRACT:  Rosemary Oil has anti-bacterial and anti-inflammatory properties that promote healthy skin. It also gives anti-aging properties that help prevent damage to your skin.
ALL INGREDIENTS
:
*Organic Helianthus Annuus (Sunflower) Seed Oil, *Organic Argania Spinosa (Argan) Kernel Oil, *Organic Prunus Armeniaca (Apricot) Kernel Oil, *Organic Simmondsia Chinensis (Jojoba) Seed Oil*, *Organic Prunus Amygdalus Dulcis (Sweet Almond) Oil, Caprylic/Capric Triglyceride (Fractionated Coconut Oil), Lavandula Angustifolia (Lavender) Essential Oil, Tocopherol (Vitamin E), *Organic Rosemarinus Officinalis (Rosemary) Leaf Extract
.
HOW TO USE
HOW TO USE:
For Mama: Use 2-3 drops to condition skin before perineal massage during pregnancy. Use 2-3 pumps to moisturize and nourish the skin of your stretching belly, or to massage away aches and tension. Can also be used for the entire body by adding to a bath or applying directly to the skin after bathing or shaving.
For Baby: Apply generously and gently massage into baby's back, legs, torso, toes, arms, neck... and onto your baby's scalp (just lube it and leave it!) for smooth, naturally nourished skin. Best if applied immediately after a shower or bath to lock moisture in. Can also be used by adding to a bath.
CAUTION: Avoid contact with the eyes. For external use only. For additional guidance on perineal massage, please consult your healthcare provider. Shower or tub may be slippery after use.
WHEN TO USE: Anytime when needed.
HOW TO STORE: Good to keep at room temperature. Avoid direct sunlight.
*Product images are for reference only. Packaging may vary.
QUESTIONS & ANSWERS
Have a Question?
Be the first to ask a question about this.
Ask a Question
THIS 3 TRUE + 3 FREE FORMULA WAS DEVELOPED WITH EVERY CUSTOMER IN MIND!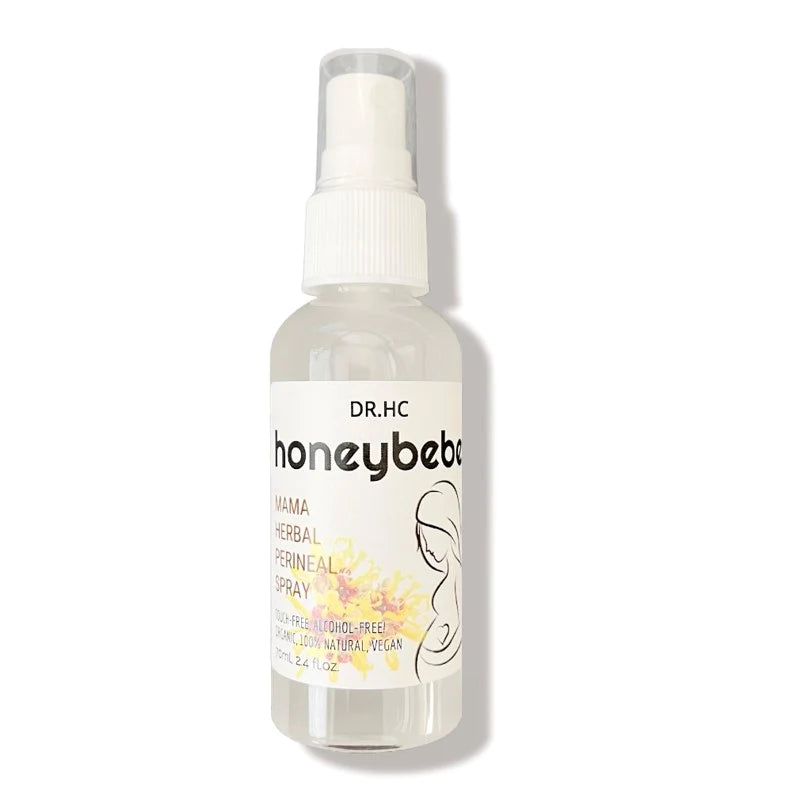 This product is TRUE
✓ Certified Organic Ingredients
✓ Fresh Natural
✓ Vegan (if the product has Vegan tag)
✓ Cruelty-Free
✓ GMO-Free
✓ Eco-friendly
✓ Made in USA
✓ Made by Science
✓ Made with Love ♡
How are these values important to you?
This product is FREE
✖ Parabens
✖ BHA/BHT (preservatives)
✖ Silicones, Siloxanes
✖ SLS/SLES
✖ Synthetic Colorants
✖ Synthetic Fragrances
✖ Phthalates
✖ MEA/ DEA/ TEA
✖ Mineral Oil
✖ Petroleum Jelly
✖ Triclosan
✖ Talc
✖ Microbeads
✖ Lead
✖ Chemical Sunscreens
✖ And other toxics...
How do these ingredients affect your health?
REAL RESULTS FROM REAL CUSTOMERS ACROSS THE WORLD
VIEW MORE REVIEWS HERE
WE DO THINGS DIFFERENTLY !
Click on image to shop product(s) in the photo