Rebranding
Herbal Plus Toner (70ml, 2.4 fl.oz.)
PLEASE CHOOSE "SHIP TO" YOUR COUNTRY, or you will be charged international shipping fee. Learn more about our Shipping Policy...

If you live in other countries (not USA, Japan, or Vietnam), please choose "ship to USA" (international shipping fee will be added at checkout)
NATURE + SCIENCE + PASSION!
A facial toner made from luxurious combination of herbs and botanicals which bring to your skin wonderful benefits including pore minimizing, anti-acne, anti inflammatory, dead skin cell removing, skin toning and brightening. The toner also helps removing residuals missed during cleansing and balancing the pH of your skin. HERBAL PLUS TONER is made with super-clean formula (All-Natural, 95% organic content or more), featured by organic peppermint extract, bilberry extract, alpha hydroxy acids, white willow bark extract, orange and lemon peel extract, etc. The product will surprise you with a healthy, smooth and purified skin.
HAPPY POINTS:
✓POINT 1: Extremely clean formula. Proud to be our highest organic content toner (95% or more) 
✓POINT 2:  No synthetic dyes or fragrance. 100% naturally scented by herbs and botanicals. No preservatives. Only attractive non-toxic ingredients. 
✓POINT 3: Non-comedogenic. Good for all skin types. Perfect for oily skin, super-oily skin and skin with breakouts.
✓POINT 4:  Unisex formula. Your boy friend, your husband will love it, too!
✓POINT 5:  Quicky penetrate. Refreshing and cooling after-feel.
✓POINT 6: This product is Vegan
✓POINT 7:  Gluten-free formula! 
This product belongs to our
"SAVE-THE-EARTH"
collection since in one or some of its variants we are making special efforts to save the natural resources by reducing unnecessary packagings and bottles. We are offering customers the options to buy
Products without outer packaging (like paper box)
Products with refill size in case customers used to buy normal size and already have the containers. 
Learn more about this
...  
FOR WHOM
FOR WHOM ?
✓All skin types 

✓Good even for super-oily skin

✓Sensitive skin (however, do not use the product for skin sensitive to grain alcohol)

✓Skin with breakouts
FOR WHAT ?
✓pH Balancing
✓Pore minimizing
✓Anti-acne

✓

Anti-blackhead
✓Anti Inflammatory 
✓Gently Exfoliating 
✓Oil-Balancing 
✓Skin toning 
This product also helps
✓Hydrating
✓Skin Brightening

✓Anti Blemish

✓Anti aging
INGREDIENTS
★ORGANIC PEPPERMINT & BILBERRY: Their astringent properties are cleansing, tightening, and nourishing your skin. Bilberry is also packed with plenty of antioxidants to help strengthen and protect the skin against free radicals.
★ORGANIC SUGAR MAPLE & SUGAR CANE: are natural sources of alpha hydroxy acids. They remove bacteria and dead skin buildup on the skin, leaving you a smooth and clarified appearance. They also help repairing damages caused by free radicals.
★ ORGANIC WHITE WILLOW BARK EXTRACT has anti-bacterial and anti-acne properties. It's considered as natural source of salicylic acid which is helpful to relieving acne for skin with breakouts. Together with Organic Aloe Leaf Juice which is highly anti-inflammatory, the product helps to bring you a clarified healthy looking. 
★ORGANIC LEMON & ORANGE PEEL EXTRACT helps in protecting skin from acne, pigmentation and dark spots. The help detoxifying and toning the skin to a very great extent.
HOW TO USE
HOW TO USE:
-After cleansing face, apply a moderate amount of toner to a cotton ball and gently apply all over the face in upward motions. You can also apply the toner directly to face by hand.
-Allow to dry, and follow with our serums and moisturizers.
WHEN TO USE:  Everyday, day & night.
ORDER TO APPLY:  Cleanser →  HERBAL PLUS TONER → Serum/Emulsion  → Moisturizer 

HOW TO STORE: Good to keep at room temperature. Avoid direct sun light.
*Product images are for reference only. Packaging may vary.
QUESTIONS & ANSWERS
Have a Question?
Be the first to ask a question about this.
Ask a Question
THIS 3 TRUE + 3 FREE FORMULA WAS DEVELOPED WITH EVERY CUSTOMER IN MIND!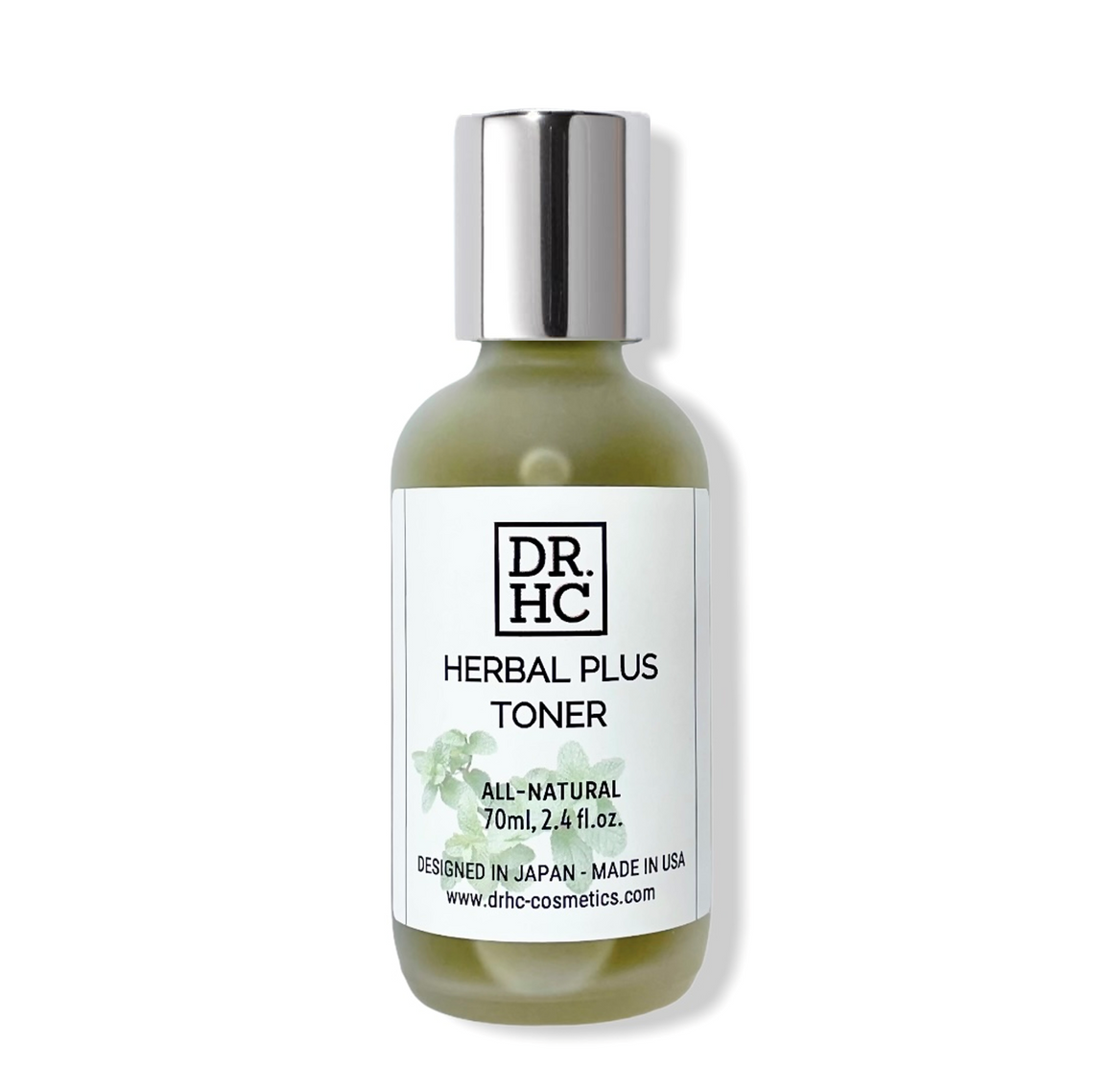 This product is TRUE
✓ Certified Organic Ingredients
✓ Fresh Natural
✓ Vegan (if the product has Vegan tag)
✓ Cruelty-Free
✓ GMO-Free
✓ Eco-friendly
✓ Made in USA
✓ Made by Science
✓ Made with Love ♡
How are these values important to you?
This product is FREE
✖ Parabens
✖ BHA/BHT (preservatives)
✖ Silicones, Siloxanes
✖ SLS/SLES
✖ Synthetic Colorants
✖ Synthetic Fragrances
✖ Phthalates
✖ MEA/ DEA/ TEA
✖ Mineral Oil
✖ Petroleum Jelly
✖ Triclosan
✖ Talc
✖ Microbeads
✖ Lead
✖ Chemical Sunscreens
✖ And other toxics...
How do these ingredients affect your health?
REAL RESULTS FROM REAL CUSTOMERS ACROSS THE WORLD
VIEW MORE REVIEWS HERE
WE DO THINGS DIFFERENTLY !
Click on image to shop product(s) in the photo