Rebranding
All-Natural Sensitive Mascara (2 Shades) (9g, 0.32oz.)
PLEASE CHOOSE "SHIP TO" YOUR COUNTRY, or you will be charged international shipping fee. Learn more about our Shipping Policy...

If you live in other countries (not USA, Japan, or Vietnam), please choose "ship to USA" (international shipping fee will be added at checkout)
NATURE + SCIENCE + PASSION!
You will love how this long lash mascara coats, thickens and lengthens! Our All-Natural Sensitive Mascara is formulated from 100% natural ingredients and over 85% organic. It is non-GMO, Vegan and Cruelty-free. It is also completely free from harsh chemicals, artificial colors, fragrances and preservatives, etc. Safe to use even for pregnancy/ breastfeeding. Available in 2 shades: Brown and Black.
In addition to the clean formula, our All Natural Sensitive Mascara with nutritious organic & natural ingredients also help nourish your lashes in many ways, including thickening, lengthening and softening your lashes. With this 2-in-1 healthy formula mascara, you can get both makeup and skincare benefits.
HAPPY POINTS:
POINT 1: Non-clumping formula. Giving you a smooth natural looking.
POINT 2: Anti-smudge formula!
POINT 3:  Easy to be removed by cleanser. No worry of damaging your lashes. 
POINT 4:  Our unique healthy makeup formula also brings you skincare benefits while wearing makeup.
POINT 5: All Natural & chemical-free formula. No 

artificial colors, fragrances or preservatives, completely non-toxic.

POINT 6: Safe to use for pregnancy/ breastfeeding. Safe for daily use.
POINT 7: This product is Vegan
POINT 8:  This product is also Gluten-free 
FOR WHOM
FOR WHAT?
Nutritious makeup. Never damage your lashes even with daily use. 

Natural looking with long and thick lashes.
Easy to avoid clumping and smudging. 
Long-lasting.

The product also helps
Thicken your lashes.
Lengthen your lashes.

Nourish your lashes to provide a healthy and shiny looking.
Protect your lashes' natural color.

INGREDIENTS
★ ORGANIC HERBAL BLEND (OREGANO, ROSEMARY, THYME): helps increase lashes' volume and length.
★ COFFEE EXTRACT: helps keep your lashes' natural color.
★ VITAMIN E, GRAPE SEED OIL, SUNFLOWER SEED OIL: helps nourish and soften your lashes, giving you healthy, shiny and charming lashes.
HOW TO USE
HOW TO USE: To apply your mascara, look up, place the wand at the base of your upper lashes, and wiggle it back and forth, coating the base of your lashes. Then pull the wand upward towards the tip of your eyelashes, making sure you're coating every part of your lashes as you pull through and moving slowly to avoid clumping. Apply additional coats of mascara until you get the thickness and look you want, taking care not to let the product dry in between coats. Apply less amount for the bottom lashes.
WHEN TO USE:  anytime.
ORDER TO APPLY:   Should be applied after eyeshadows and eyeliner. 

HOW TO STORE: Good to store at room temperature. Avoid direct sunlight and high humidity.
*Packaging may vary. 
*Product images are for reference only. Packaging may vary.
QUESTIONS & ANSWERS
Have a Question?
Be the first to ask a question about this.
Ask a Question
THIS 3 TRUE + 3 FREE FORMULA WAS DEVELOPED WITH EVERY CUSTOMER IN MIND!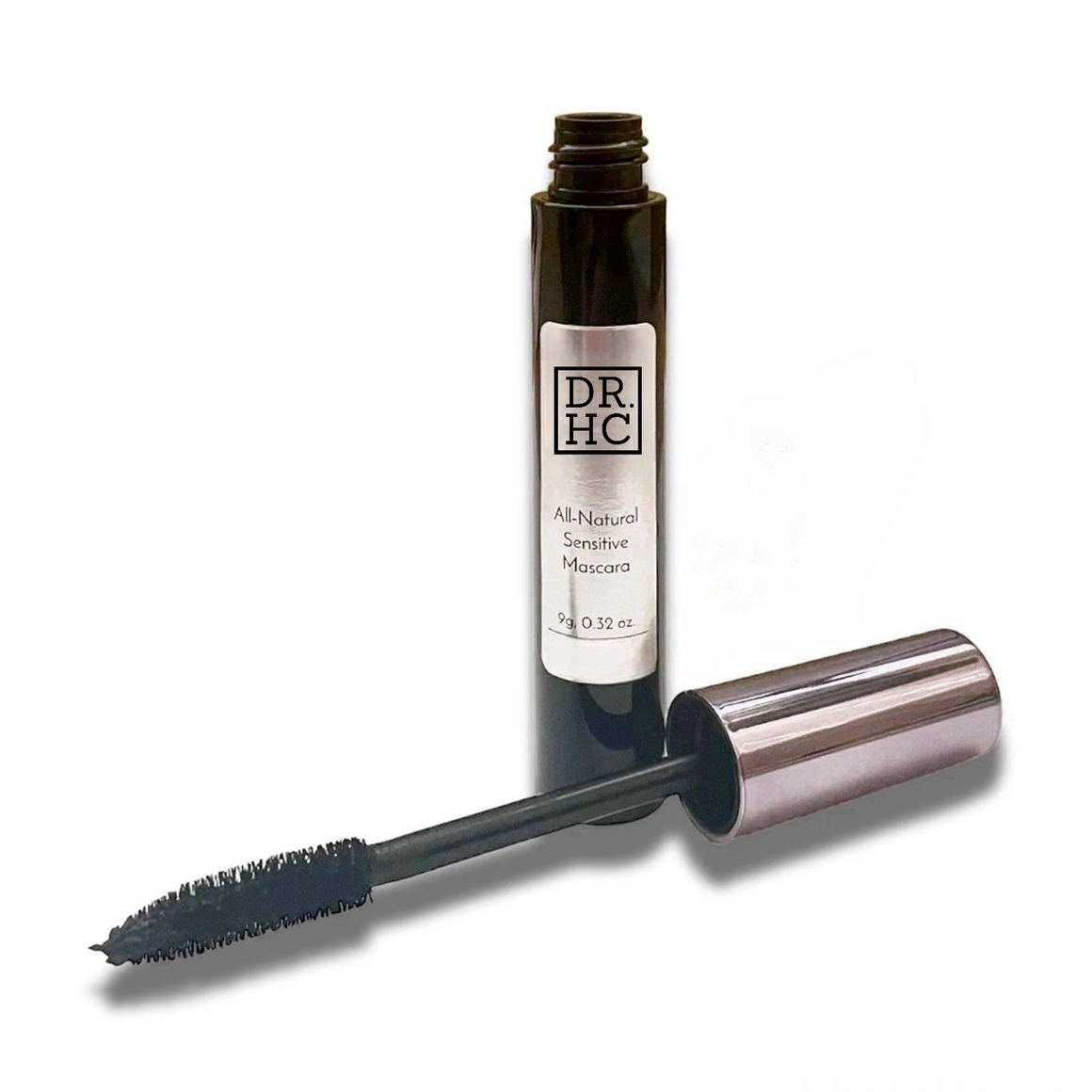 This product is TRUE
✓ Certified Organic Ingredients
✓ Fresh Natural
✓ Vegan (if the product has Vegan tag)
✓ Cruelty-Free
✓ GMO-Free
✓ Eco-friendly
✓ Made in USA
✓ Made by Science
✓ Made with Love ♡
How are these values important to you?
This product is FREE
✖ Parabens
✖ BHA/BHT (preservatives)
✖ Silicones, Siloxanes
✖ SLS/SLES
✖ Synthetic Colorants
✖ Synthetic Fragrances
✖ Phthalates
✖ MEA/ DEA/ TEA
✖ Mineral Oil
✖ Petroleum Jelly
✖ Triclosan
✖ Talc
✖ Microbeads
✖ Lead
✖ Chemical Sunscreens
✖ And other toxics...
How do these ingredients affect your health?
REAL RESULTS FROM REAL CUSTOMERS ACROSS THE WORLD
VIEW MORE REVIEWS HERE
WE DO THINGS DIFFERENTLY !
Click on image to shop product(s) in the photo