Rebranding
Insect Repellent Stick (15g, 0.5oz.)
PLEASE CHOOSE "SHIP TO" YOUR COUNTRY, or you will be charged international shipping fee. Learn more about our Shipping Policy...

If you live in other countries (not USA, Japan, or Vietnam), please choose "ship to USA" (international shipping fee will be added at checkout)
NATURE + SCIENCE + PASSION!
You will fall in love with this amazing 100% Natural, Non-GMO and Vegan insect repellent stick. It is perfect to use by the whole family. The active ingredients are our special blend of anti-bug essential oils which will give you long lasting effects.
HAPPY POINTS:
POINT 1: 100% Natural, Non-GMO

, 100% Vegan & Cruelty-free 

bug repellent. 
POINT 2: 100% Non-toxic. Our insect repellent balm is formulated without DEET, Picaridin, IR3535, 

2-undecanone, etc

. It's 100% free from harmful chemicals. 
POINT 3: 100% clean base. Free from petrolatum (petroleum jelly), mineral oils, silicones, siloxanes, or any controversial ingredients.
POINT 4:

 

Works great to many kinds of insects/ bugs including moisquitoes, ants, bed bugs, fleas, cockroaches, fruit flies, gnats, moths, head lice, spiders, wasps aphids, beetles, silverfish, mites, ticks, lice, etc.
POINT 5:

 

Highly effective. We also wanted the maximum effect of the potent essential oils so we increased our blend by more than 10% over the standard levels on the market. 
POINT 6: Long lasting! We also know that utilizing the product in a balm allows for the essential oils to linger longer on the skin as the wax will hold it even if you find yourself sweating. 
POINT 7: Water-proof. The active ingredients stay on your skin 

even if you get wet. 

POINT 8: Skin conditioning effects. We love that not only will the product keep the bugs away it also leaves your skin feeling nourished and soft as the balm does its work. 
POINT 9: Beautiful skin feeling. Our unique insect repellent stick is a stable and firm bar that holds well to higher temperatures but is still silky smooth when applied. 
POINT 10: Beautiful herbal smell. 
POINT 11: Great for use by the whole family, including moms and kids. 
POINT 12: Convenient travel size stick for on-the-go spot protection. 
FOR WHOM
FOR WHOM
All Skin Types
Good to use for the whole family, adults & kids.
FOR WHAT
Anti-bug


Skin conditioning effects

Anti-aging
Moisturizing 
INGREDIENTS 
★ UNIQUE BUG-REPELLENT ESSENTIAL OIL BLEND: 
Our unique blend of anti-bug 

essential oils including

 Cedarwood, Citronella, Eucalyptus Lemon, Geraniol, Lemongrass, Palmarosa, Peppermint and Rosemary, will give you long lasting and high effects.

The candelilla wax provides the long lasting and protective wax layer that keeps the product working. While the addition of ingredients like bayberry wax and sunflower lecithin creates both a unique honey like scent but also adds great moisturizing properties. 
Shea butter has h

igh concentrations of fatty acids and vitamins. It is ideal for softening, soothing and revitalizing skin due to its 

inflammatory and healing properties.

High level of vitamin E together with sunflower seed oil helps moisturizing

 skin and providing anti-aging effects

.
HOW TO USE
HOW TO USE: Apply liberally on all exposed skin.  Reapply as needed if you notice the effectiveness wearing off. Perfect for use on wrists, ankles, and behind the ears - places mosquitoes love to bite. If irritation occurs stop using and wash skin thoroughly with soap and water.
WHEN TO USE:  Anytime when needed. 
HOW TO STORE: Good to keep at room temperature. Avoid direct sun light, high temperature and/or humid places. 
*Product images are for reference only. Packaging may vary.
QUESTIONS & ANSWERS
Have a Question?
Be the first to ask a question about this.
Ask a Question
THIS 3 TRUE + 3 FREE FORMULA WAS DEVELOPED WITH EVERY CUSTOMER IN MIND!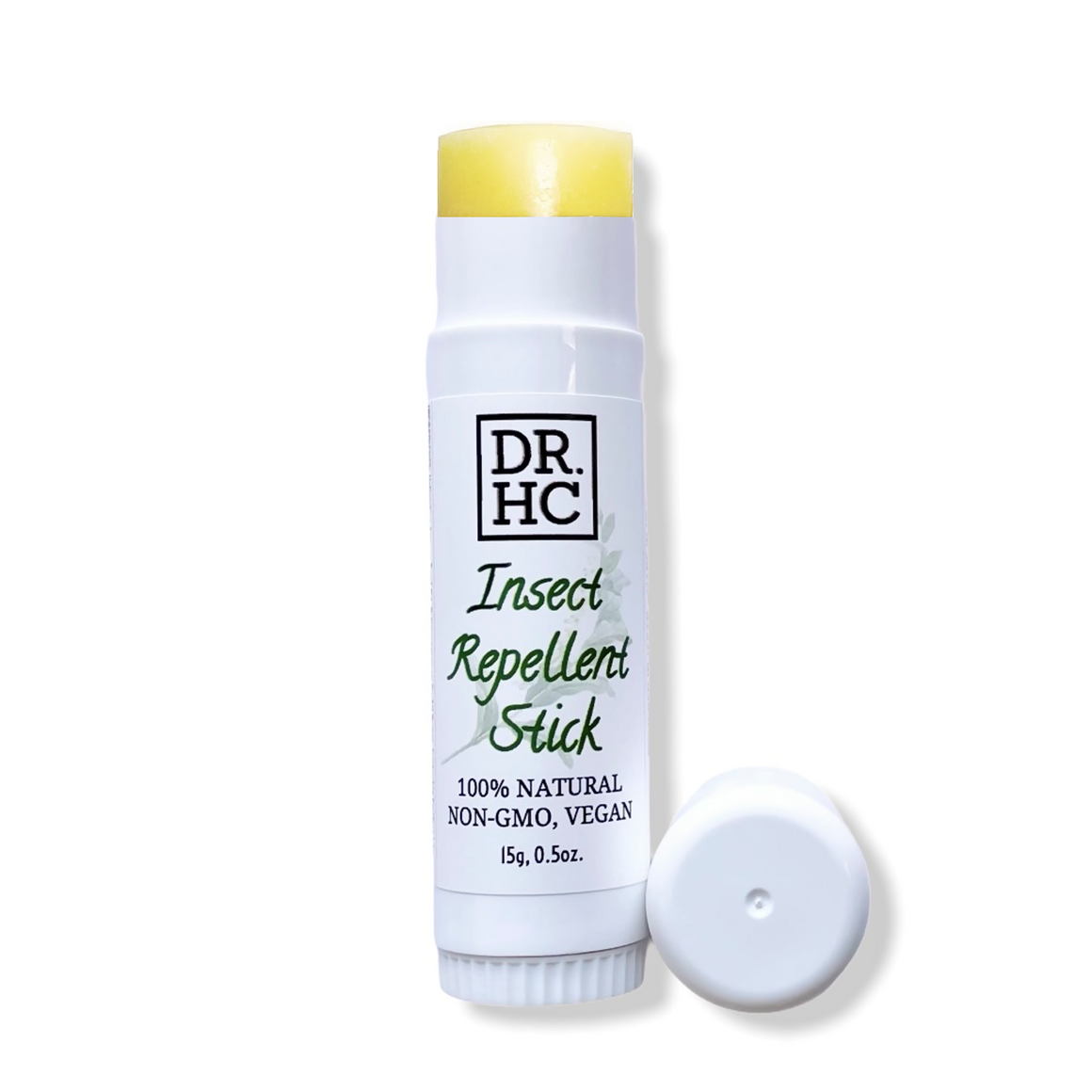 This product is TRUE
✓ Certified Organic Ingredients
✓ Fresh Natural
✓ Vegan (if the product has Vegan tag)
✓ Cruelty-Free
✓ GMO-Free
✓ Eco-friendly
✓ Made in USA
✓ Made by Science
✓ Made with Love ♡
How are these values important to you?
This product is FREE
✖ Parabens
✖ BHA/BHT (preservatives)
✖ Silicones, Siloxanes
✖ SLS/SLES
✖ Synthetic Colorants
✖ Synthetic Fragrances
✖ Phthalates
✖ MEA/ DEA/ TEA
✖ Mineral Oil
✖ Petroleum Jelly
✖ Triclosan
✖ Talc
✖ Microbeads
✖ Lead
✖ Chemical Sunscreens
✖ And other toxics...
How do these ingredients affect your health?
REAL RESULTS FROM REAL CUSTOMERS ACROSS THE WORLD
VIEW MORE REVIEWS HERE
WE DO THINGS DIFFERENTLY !
Click on image to shop product(s) in the photo