Rebranding
pH Balancing Feminine Wash (240ml, 8fl.oz.)
PLEASE CHOOSE "SHIP TO" YOUR COUNTRY, or you will be charged international shipping fee. Learn more about our Shipping Policy...

If you live in other countries (not USA, Japan, or Vietnam), please choose "ship to USA" (international shipping fee will be added at checkout)
NATURE + SCIENCE + PASSION!
Are you using your daily body wash to cleanse your intimate area? Be careful! Does it contain Sodium Lauryl/Laureth Sulfate, Ammonium Lauryl/Laureth Sulfate, Methyl parabens, Ethyl parabens, Fragrance, DEA, MEA, TEA (Triethanoamine), or any harsh/ toxic chemicals? They are thought to be one of the reasons that may harm your vaginal health. 
Our pH BALANCING FEMININE WASH is a feminine cleansing gel made from gentle plant-based cleansers as well as Organic & Natural ingredients. The cleansing gel delivers deep down clean to your intimate area, without feeling stripped. With skin loving Rosehip oil, Hydrolyzed Wheat Protein, botanical extracts (Organic lavender, chamomile, aloe...), moisturizing Organic Jojoba oil and nourishing Pro-vitamin B5 and E, this product is perfect to help you in cleansing, pH balancing, deodorizing, itch reducing and moisturizing.
The cleansing gel can be used for everyone and especially formulated for 
Women in Perimenopause or Menopause with vaginal discomfort.
Women in 

menstrual cycle who usually experience itch or uncomfortable odor, etc.

Anyone who is looking for a specially gentle care for sensitive vulvar area. 
WHAT MAKES OUR pH BALANCING FEMININE WASH DIFFERENT ?
POINT 1

: Multi-benefit. It helps deodorizing, reducing itch & dryness, pH balancing, and providing anti-inflammatory benefit as well. Helps resolve and relieve all your intimate troubles!

POINT 2

: For all skin types. Specially formulated for women in Perimenopause/ Menopause or women in menstrual cycles with intimate discomfort.

POINT 3

: Free from Sulfate and synthetic surfactants! Won't damage or dry out your sensitive area.

POINT 4

:  Paraben-free formula!

POINT 5

: Fragrance-free formula! Non-irritating, non-toxic. Our mood-boosting scent coming from 100% herbal and botanical extracts will help refresh your mood and your body.  

POINT 6

: Enriched with nutritious Organic & Natural ingredients. They nourish, moisturize and protect your sensitive area. Safe to use as frequently as you want.

POINT 7

:

  Fresh & Cool after fell 

(Cooling sensations may vary. )

POINT 8

: This cleansing gel is also Vegan and Gluten-free.
FOR WHOM
FOR WHOM
All skin types

Sensitive skin
Specially formulated for women in Perimenopause/ Menopause or women in menstrual cycles.
FOR WHAT
Deep down cleanse your intimate area.

pH Balancing
Deodorizing

Anti-inflammatory

Anti-itch

Moisturizing
INGREDIENTS
★ ROSEHIP OIL: Helps moisturize and strengthen the skin tissues. It also helps boost collagen formation in order to rejuvenate a youthful skin. It helps reduce inflammation which may be the reasons for itching and dryness of your intimate area.
★ HYDROLYZED WHEAT PROTEIN: provides your skin with amino acids. It also increases firmness, nourishes, retains moisture in the skin protecting it from drying out and makes it soft and conditioned. 
★ Organic Lavender Water, Peppermint Oil & Tea Tree Oil:  bring anti-bacterial and anti-inflammatory benefits which may be the reason of uncomfortable smell and itch. 
★ Organic Chamomile Flower Water & Organic Aloe: help soothing your skin, reducing itch as well as inflammation.
★ Pro-Vitamin B5, Vitamin E, Organic Jojoba and Sunflower oil: are super ingredients that relieve dryness and discomfort, moisturize and soften your intimate area.
HOW TO USE
HOW TO USE:  For external use only. Wet area. Pour small amount of the gel onto hand or washcloth, and apply to your intimate area. Rinse thoroughly and Ta-dah you're clean! Use together with our ALL NATURAL INTIMATE FEMININE MOISTURIZER for ultimate results of your feminine care.
WHEN TO USE:  Can be used every day when needed. 
HOW TO STORE: Good to keep at room temperature and in your bathroom.
*Product images are for reference only. Packaging may vary.
QUESTIONS & ANSWERS
Have a Question?
Be the first to ask a question about this.
Ask a Question
THIS 3 TRUE + 3 FREE FORMULA WAS DEVELOPED WITH EVERY CUSTOMER IN MIND!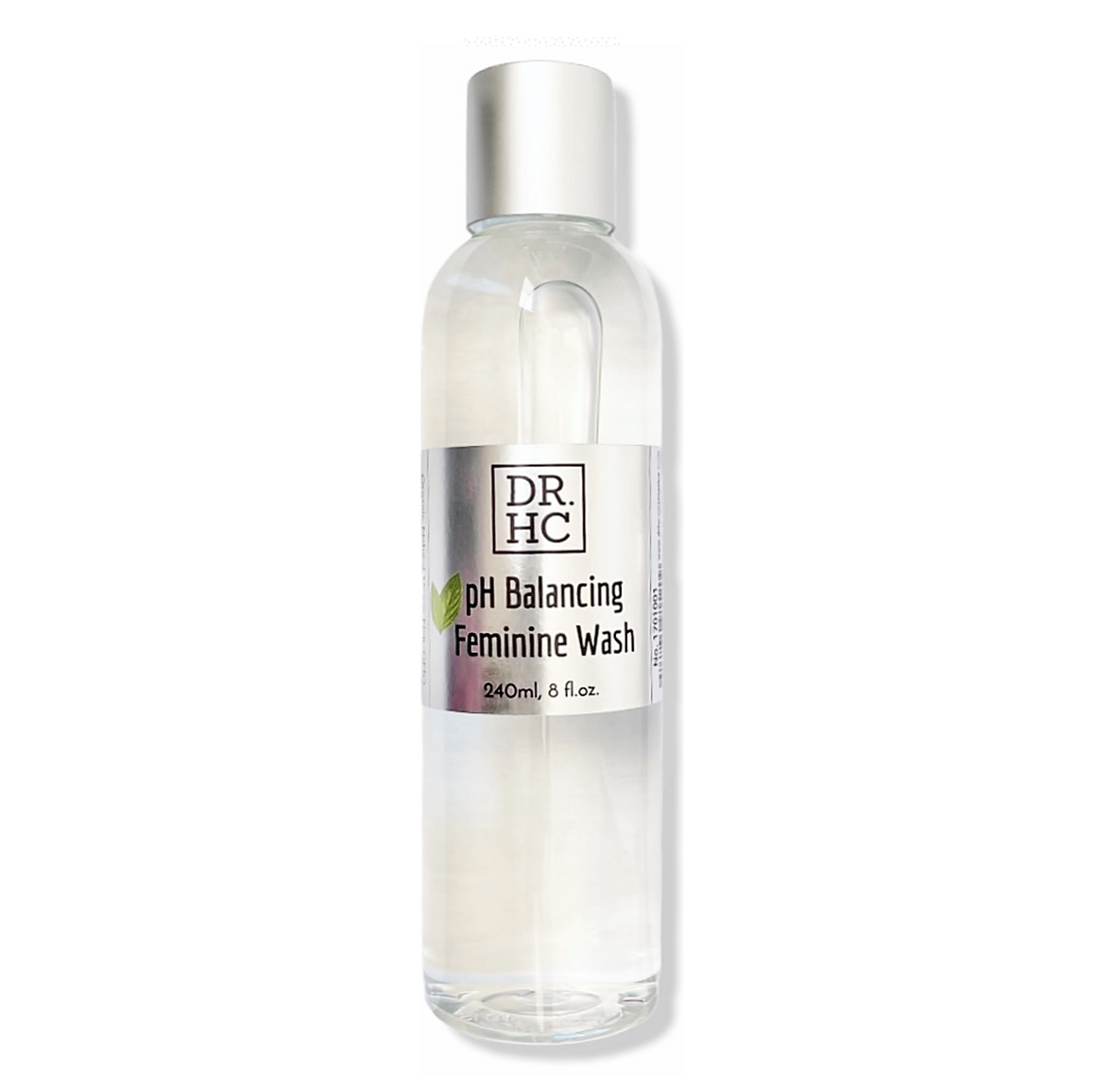 This product is TRUE
✓ Certified Organic Ingredients
✓ Fresh Natural
✓ Vegan (if the product has Vegan tag)
✓ Cruelty-Free
✓ GMO-Free
✓ Eco-friendly
✓ Made in USA
✓ Made by Science
✓ Made with Love ♡
How are these values important to you?
This product is FREE
✖ Parabens
✖ BHA/BHT (preservatives)
✖ Silicones, Siloxanes
✖ SLS/SLES
✖ Synthetic Colorants
✖ Synthetic Fragrances
✖ Phthalates
✖ MEA/ DEA/ TEA
✖ Mineral Oil
✖ Petroleum Jelly
✖ Triclosan
✖ Talc
✖ Microbeads
✖ Lead
✖ Chemical Sunscreens
✖ And other toxics...
How do these ingredients affect your health?
REAL RESULTS FROM REAL CUSTOMERS ACROSS THE WORLD
VIEW MORE REVIEWS HERE
WE DO THINGS DIFFERENTLY !
Click on image to shop product(s) in the photo